The 'Ocean's 8' Premiere Was Basically A Mini-Met Gala
Complete with a host of A-list celebs, plenty of models, a few designers and Anna Wintour herself.
That the "Ocean's 8" cast is a well-dressed one that likes to have fun together on the red carpet is already a much-remarked-upon fact. And really, when you've got stars like Rihanna and Cate Blanchett in the mix, who would expect anything less?
At the film's world premiere in New York City on Tuesday night, the leading ladies showed up in such style that their star power — coupled with the fact that the premiere was also attended by a bevy of Victoria's Secret models, a few designers and Anna Wintour herself — made the event feel more like a mini-Met Gala than a run-of-the-mill press junket.
To get a better look at Cate Blanchett's sparkly Missoni suit, Rihanna's iridescent Givenchy gown, Gigi Hadid's Vera Wang number, Sarah Paulson's neon Prada look and more, click through the gallery below.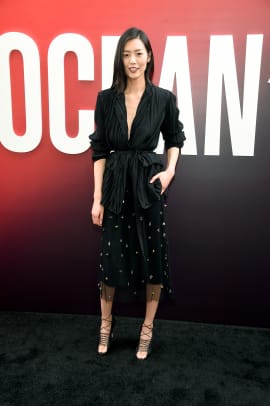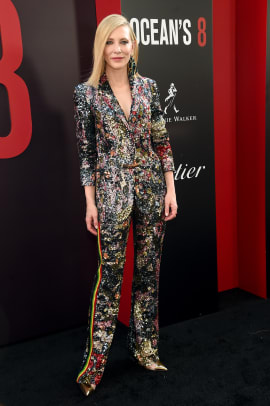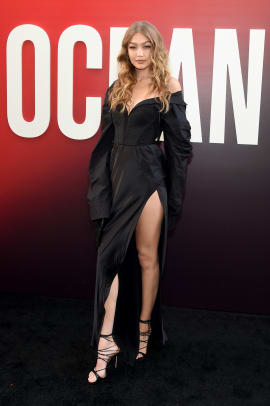 Stay current on the latest trends, news and people shaping the fashion industry. Sign up for our daily newsletter.