Paris Hilton and Boohoo Are Collaborating On the Early-2000s Fashion Collection You've Been Waiting For
It will be available worldwide on June 20.
There's no comeback quite like a fashion comeback, and right now, it's time for Paris Hilton to shine — sparkly tiara and all.
On Monday, Boohoo announced an upcoming collection co-designed by the famous heiress and entrepreneur, which will be available worldwide on June 20. The 70-piece range is inspired by Hilton's fashion heyday throughout the early aughts and her Beverly Hills hometown; think slinky metallic dresses, bold animal prints, palm motifs and lots of pink. Each item will cost less than $100, and the British online retailer also has plans to throw a launch party in Los Angeles. (If only Les Deux was still around for the occasion.)
The reality-star-turned-DJ-hobbyist's revival has been slowly brewing within the fashion zeitgeist for a while. Perhaps it started with her runway cameo for Philipp Plein in 2016, or Kendall Jenner's sartorial shoutout during the model's 21st birthday, only to be amplified by a profile piece in Harper's Bazaar and an even bigger feature in W Magazine.
Over the past couple of years, we have solidified Hilton as the ultimate guru behind all early-2000s fashion trends, as well as the pioneering inventor of the selfie and a particular two-word phrase that will likely turn into a "Jeopardy" answer worth at least $500 — and, thanks to Boohoo, will be emblazoned in crystals on a hot pink one-piece later this month.
See more of Hilton's collaboration campaign with Boohoo in the gallery below.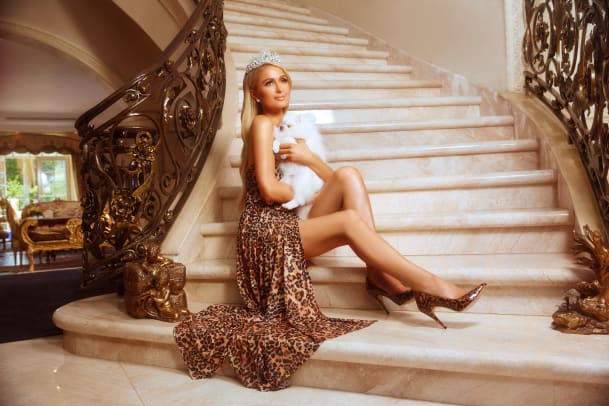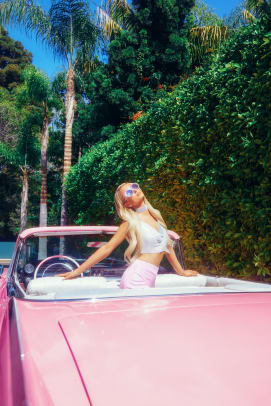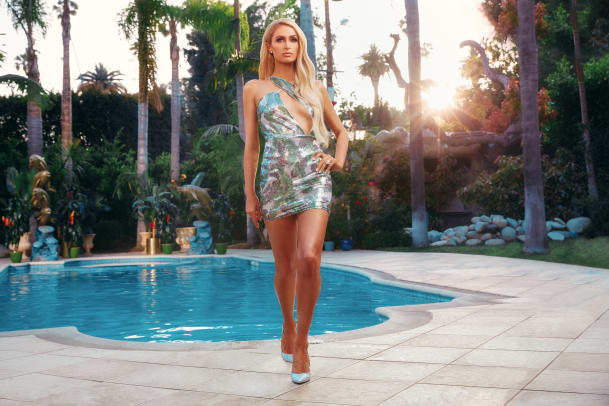 Sign up for our daily newsletter and get the latest industry news in your inbox every day.