19 Extremely Cute and Comfortable Block-Heeled Sandals
When you want a little lift without the hurt of a higher wedge.
The "block heel" is one of my personal favorite footwear inventions there is (after, probably, Birkenstocks and the enormous running shoes I wear to eliminate shin splits — fashion!). I say this because I know we can all agree that heeled shoes are, at times, very nice. They give your leg a little bit of a lift. Nice! They help you dress up for the things for which you need to dress up. Also nice! But they can be impractical, and painful, not to mention, very bad for shin splints, I'll have you know.
So, therein lies the block heel, just high enough to provide that wedge, but dainty and practical enough to keep you comfortable for long days on your feet. And it being summer right now, there are plenty of block-heeled sandals to wear with your jeans, sundresses, shorts, whatever. Click through below for 19 of our favorites available to shop right now, in styles ranging from ultra-femme bubblegum pink ankle straps to sleek black slides, and in prices from $48-$850.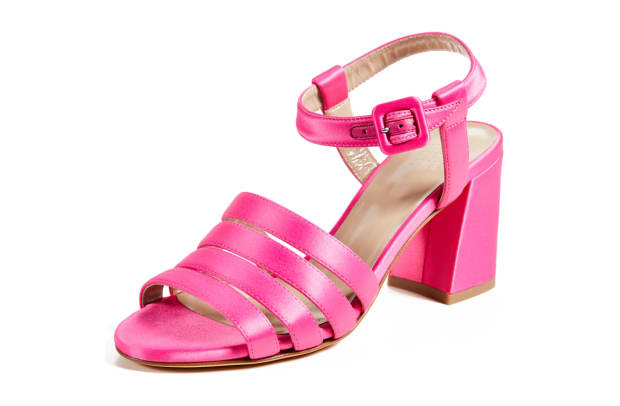 Sign up for our daily newsletter and get the latest industry news in your inbox every day.