Aerie's Latest Campaign Features Women in Wheelchairs, With Colostomy Bags and More
Body hair, visible illnesses and a range of body types are all on display in the brand's most recent unretouched ads.
Aerie has long been a champion of unretouched advertising, and has helped propel the career of body-positive activist-model Iskra Lawrence by making her a face of the brand. For its latest campaign, Aerie went beyond just featuring unretouched women with body types in a range of sizes and shapes: It also included models in wheelchairs, with crutches, with visible illnesses, body hair, insulin pumps, vitiligo, Down Syndrome, colostomy bags, hearing aids and more.
Called "Aerie Bras Make You Feel Real Good," the campaign's cast was culled from more than 2,000 people who shared videos explaining why they wanted to be part of the next iteration of #AerieREAL on social media. 
"As a brand, Aerie has been a leader in empowering women and celebrating inclusivity and body positivity since our launch of #AerieREAL in 2014," Jennifer Foyle, Aerie Global Brand President, shared with Fashionista via email. "Our newest bra models are part of our brand's ongoing commitment to show real, authentic and unretouched women, who are at the core of everything that we do."
Since the brand began releasing imagery on Wednesday, the photos have been extremely well-received online.
"OH MY GOD!!! THIS IS THE FIRST TIME I'VE EVER SEEN MYSELF REPRESENTED IN A MODEL!!!!" tweeted one fan in response to wheelchair-using Abby Sams posting pictures of herself modeling for the campaign.
Take a look at more imagery from Aerie's Bras Make You Feel Real Good campaign in the gallery below.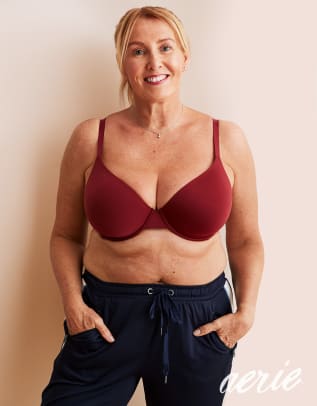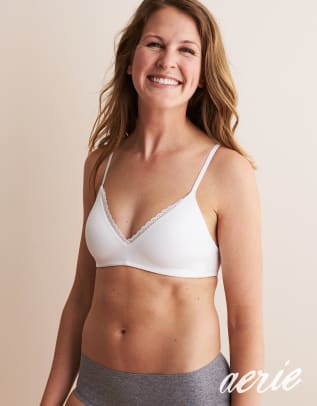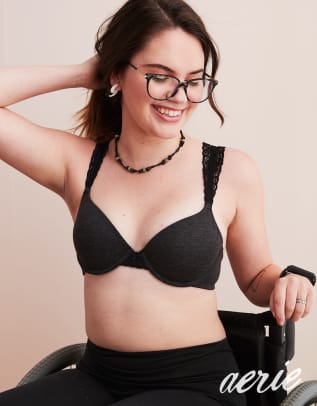 Homepage photo: Andrew Buda and Alex Albeck/Aerie
Stay current on the latest trends, news and people shaping the fashion industry. Sign up for our daily newsletter.