'Fast-Beauty' Company Be For Beauty Wants to Be the ASOS of the Cosmetics Industry
Founders Colette Newberry and Mark Curry share their thoughts on shaking up a "stale" industry, getting products to market in 18 weeks and being seen as a less-controversial alternative to Deciem.
In case you haven't heard, the beauty industry — in its thriving, hyper-competitive state — is rife with so-called "disruptors" right now. While dozens of emerging companies are aiming to make their mark by shaking up cosmetics, few are truly succeeding at it. But then again, some are: The U.K.-based Be For Beauty, founded by former Boots employees Colette Newberry and Mark Curry, is on a mission to cut through the red tape and roadblocks that typically line the path from beauty product conceptualization to market and simply deliver innovative cosmetics consumers (and retailers) want, fast. 
It's that speed that's helped earn Be For Beauty its reputation for disruption. The way the multi-brand company does business is, quite simply, revolutionary when compared to the industry standard. Where it may traditionally take a typical beauty company 18 months to conceive of, formulate, test, market and distribute a product, Be For Beauty can do it in 18 weeks. What's more, it's bringing this speedy, innovation-driven model to multiple categories within beauty.
As an "umbrella company," Be For Beauty currently comprises three brands — Bod, Base and Hax — offering self-tanners and scrubs, protective lip care and bold color cosmetics, respectively. It's also set to introduce two more in the coming months: The Inkey List, a comprehensive-yet-simple, ingredient-based complexion range, will debut in early August, while LZY, a minimalist collection of skin-care products, will drop in September. That multi-brand concept has drawn comparisons to Deciem, the controversial parent company of The Ordinary and NIOD, but Newberry and Curry see their own, independent path toward industry disruption. 
Retailers, shoppers and investors do, too. Having secured funding from U.K.-based shopping network John Mills Limited and Unilever Ventures in the U.S., Be For Beauty also forged distribution partnerships with fashion retailers — such as fast-fashion giant ASOS, Anthropologie and Urban Outfitters — rather than traditional beauty sellers. While it's still flying somewhat under the radar, its individual brands are growing rapidly and finding resonance with a excited consumer base hungry for new brands and products that coincide with the trends and imagery they're constantly seeing on social media.
I met with Newberry and Curry in New York City during one of their recent trips to the U.S. and then spoke with them again over the phone to get their thoughts on shaking up a "stale" industry, how they pull off their breakneck production pace and how they feel about having Be For Beauty be seen as a less-controversial alternative to Deciem. Read on for the highlights.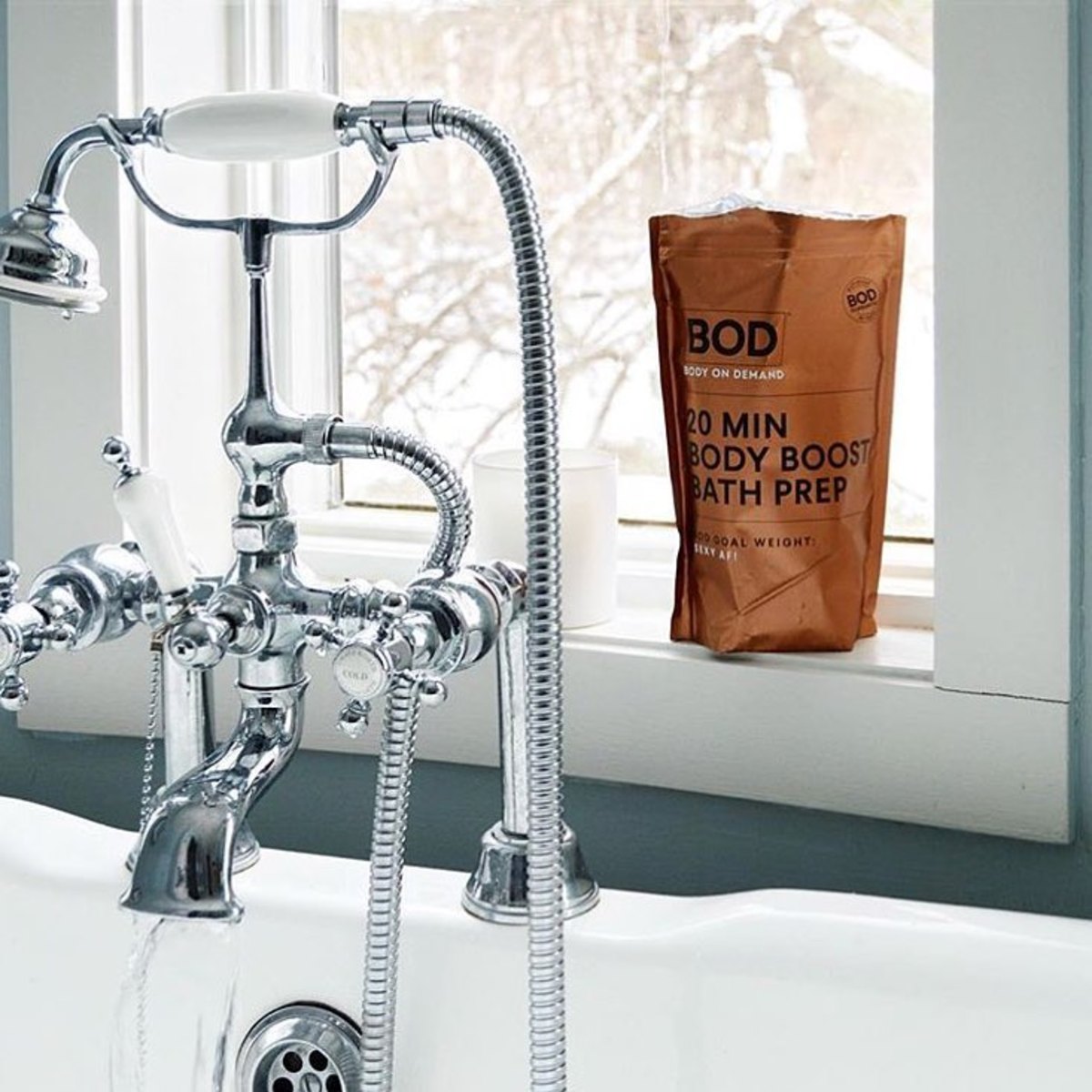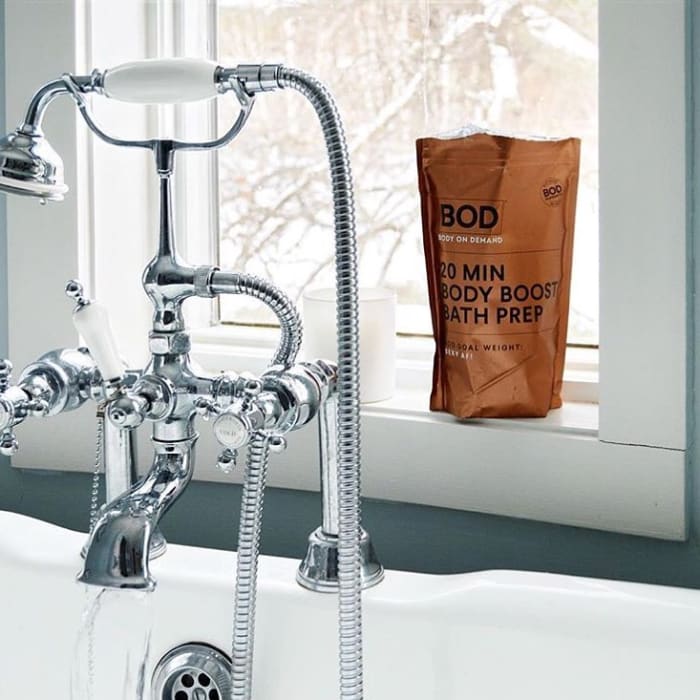 Tell me about your respective backgrounds and how they inform Be For Beauty.
CN: I've always been a beauty junkie and have always worked in the beauty industry. I love product development, but working in a big corporation was quite frustrating; I saw so much creativity and innovation, but actually being able to deliver that was very hard. You've got multiple stakeholders and KPIs, so by the time you get down to what you can physically launch, you lose a lot of that magic. I was quite frustrated by that and also how slow the beauty industry is.
MC: I come from more of a [perspective of being a] provocateur and [wanting to] do something with meaning. When I worked at Boots, it was more in health care than in beauty. My inspiration comes from being excited about delivering something better — in some way, shape or form — versus always just having a beauty hat on. 
What prompted you to create the company?
CN: The industry has been quite stale for a while. Mark had some incredible innovation ideas and I think the market was ready, so it felt like the timing was there for me.
How did the two of you team up and get the business off the ground?
MC: I had this idea of an innovation company that wasn't wedded to one brand, that had the agility to go into many brands in many different categories. I knew Colette was a rising star at Boots, and I got in touch with her on LinkedIn. Literally 10 minutes later, she got back to me, saying she was actually leaving Boots that very same day to start her own consulting work. We got together the next day and started coming up with a business plan.
What was the initial concept for what the business would be and for the brands that would fall under its umbrella?
MC: We believe the world doesn't need more products, it just needs better ones. Better is done in two ways: It's either through delivering products that add value to people's lives by being simpler, more convenient or adding new technology they never knew existed, or it's the same quality for less [money]. If you fall into those buckets, you have a good chance of standing the test of time, and that works through the supply chain for the raw materials, ingredient suppliers through to consumers. 
Because we're dead clear on that belief, we can bring new products [to market] as fast humanly possible — faster than anyone else on the planet. We can do that by saying 'yes' where other people would say 'no' and by keeping things as simple as possible. What that means by brand is very, very different, because we are clear that we are a multi-branded proposition. It's difficult to segment it out by brand, but I think how we build our brands out is the same every time because we always start with innovation first.
How did you go about securing funding for the company?
MC: We reached out to people mainly who I knew. We got some very quick rejections from people I trust; they said it was a shit idea. We said 'no' to $1 million U.S. dollars of Asian money straight off the bat; we said 'no' to one of my mentors who is in manufacturing here in the U.K. and in China because it just didn't feel right. Sometimes you've just got to go with your gut. We waited for the investment partnership that we first started out with, which is the shopping channel company based in the U.K. called John Mills Limited. Our joint venture with them was sealed about four days before I had to actually go out and get a job and have Colette carry on with the consulting. Four months after forming the venture, we launched the first brand. It was three weeks later that Unilever Ventures got in touch with us and ultimately became a minority stakeholder.
One of the things that sets you apart is the speed with which you're able get new products to market. Why is that so important and how are you able to make this happen?
CN: If you look at the world — how we are digital and we have access to every single bit of information by going onto our phones — people see new trends every single hour on Instagram. We can see fast fashion playing in that really well, getting from catwalk to in-store in seven days. Actually giving consumers what they want as fast as humanly possible is really important. 
How we do it is that we understand beauty inside and out. Because we're super clear on why each brand exists and why each product should exist, we're really speedy at making decisions. Most businesses will have an idea and procrastinate and have multiple stakeholders and go through iterations on iterations of what they want without real clarity. We can get products from concept to in-store in 18 weeks, and the reason we do that is because we cut every single bit of time possible without compromising quality. 
We work with our suppliers in the most efficient way possible, which might mean jumping on a flight to China. Normally in a company, the approval process on the product might take three to six months. We can get that done within a month. So if you look at every single piece of the supply chain, of how you create a product, we shift timing. Suppliers will say to us, 'It'll take a week to sign off on the artwork,' we say 'We'll come and do it on the line.' So that takes two hours.
MC: We take risks as well; we'll be prepared to order raw materials where others may not. It's about being smart but then also putting your money where your mouth is. Our retailers want constant streams of innovation because that's how they grow, by constantly having a pipeline that is fresh to trends and products.
Tell me more about your retail partners. How did those relationships come about?
MC: We've currently got 23 live accounts, mainly across the U.K., Europe and U.S. Most of those accounts came to us through Instagram or PR. As we break out into more traditional brick-and-mortar, I think that's the first time we've reached out in advance to those retail players. What we don't want to do is be everything to everyone. If we're going to play in more traditional spaces, which is a lot more costly for a smaller business, we need to have a bigger relationship.
How important do you think it is to be a global business?
CN: Very. Being a U.K.-only business doesn't feel right when consumers have access to everything globally. The U.S. is also obviously such an exciting and dynamic beauty market. In terms of the retail footprint, the likes of Ultas and Sephoras in the U.S. are really blowing up right now. Australia is really interested in a few our brands; we've got interest in the Middle East. We're just exploring where the consumers want to have our product.
MC: On a macro level, the world is getting faster and smaller. I guess what we're trying to do is position ourselves in exactly that way. So we're naturally fast because it's our raison d'etre, and in terms of where we play, it's real simple market dynamics. You've just got to fish where the fish are.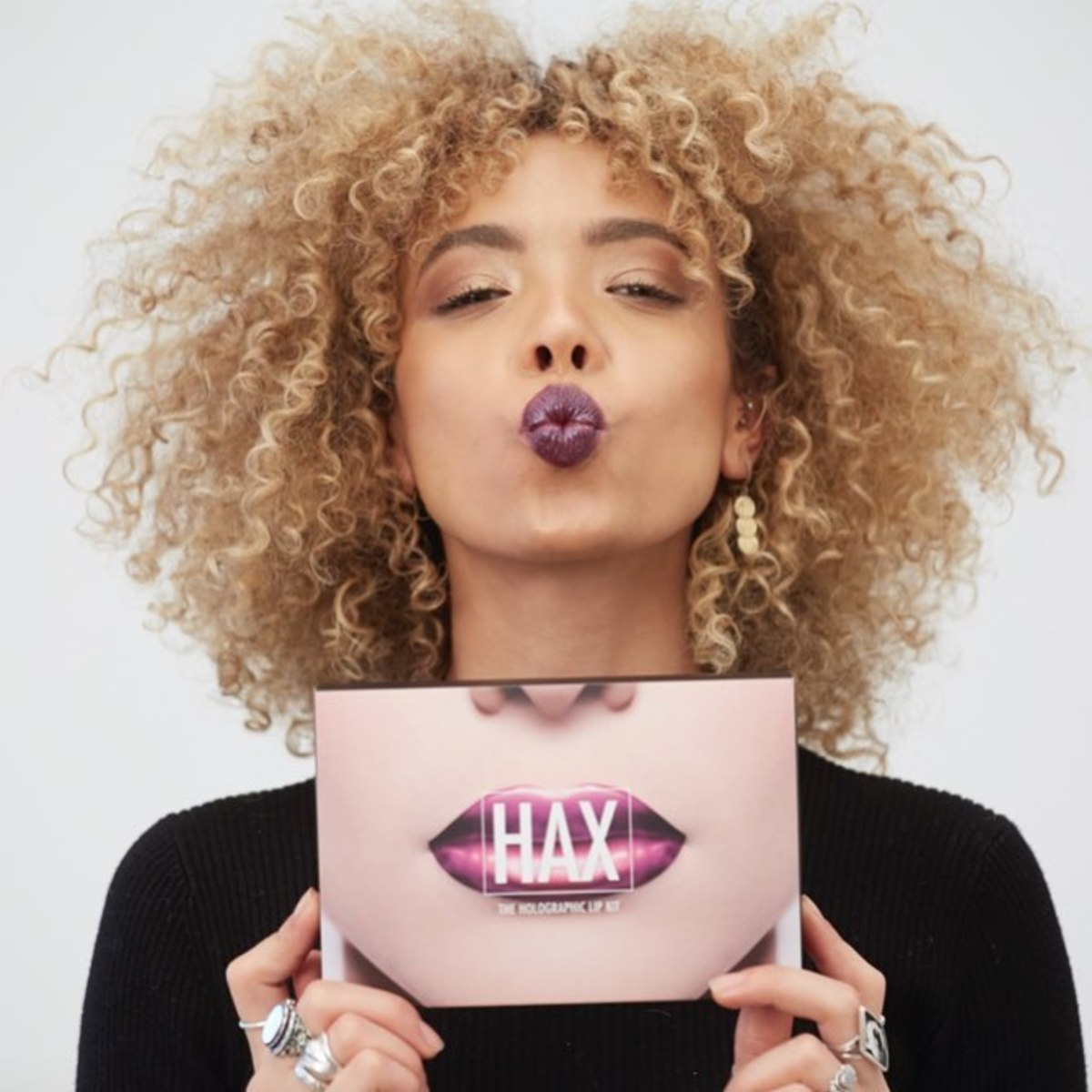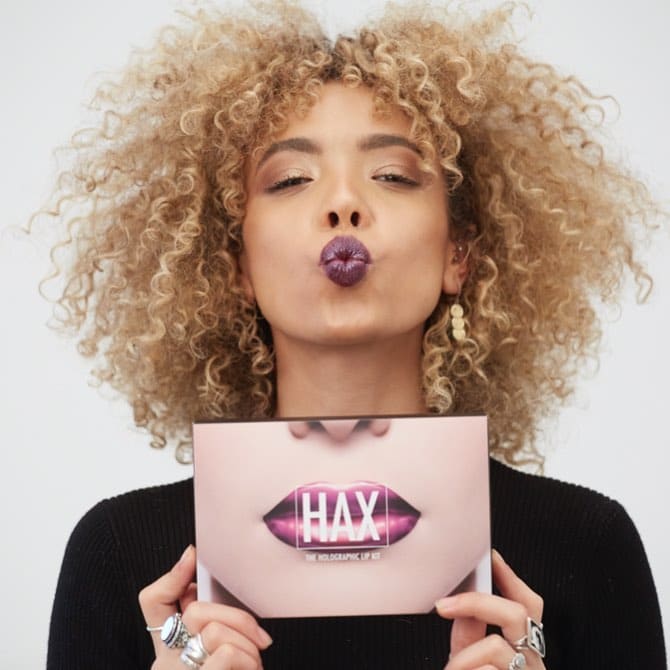 When you consider multi-brand companies, Deciem is one that comes to mind. What do you think of that comparison?
CN: To be compared to Deciem is the ultimate compliment, because they're absolutely smashing it. I think they're playing in a very different way in terms of focusing on skin. They're a very innovative company that's really changing the game.
You've recently been focusing on partnering with stateside retailers, like Urban Outfitters and Anthropologie. How has that process gone?
CN: Incredibly well. With both retailers we did a test and went into just a few stores and online, and both of them have increased their distribution. We're in the full Anthropologie distribution now, and Urban Outfitters is growing and taking multiple brands, which is really exciting
Was there a strategy behind partnering with fashion retailers over traditional beauty ones?
CN: It's pace. [Fashion retailers] want the latest thing for their consumers, they want it now. They're really agile. We're finding that that fashion is able to be as speedy as we are, and we've seen that in the U.K. with ASOS as well. We know that the beauty players are super important for us, and we absolutely want to be positioned there, but in terms of the reality of fast beauty and the speed with which we're launching new brands and products at the moment, the fashion players are the ones that are able to keep up with us.
Related Articles
How BeautyBio Turned Microneedling Into an Influencer Obsession
What does the immediate future of the company look like?
CN: We just launched a new skin-care brand, which is a simple skin-care brand called LZY, at the end of June. Then we're doing another skin-care brand in August, which we're hoping is going to be the biggie. So far we've had some incredible response.
MC: It's called The Inkey List, and it aims to translate beauty in a real, simple way, delivering super-premium ingredients for under $15. Whether you're wanting to try a serum for the first time or you want to  go after acne-prone skin, it's going to be as simple as possible. That will drop in August. We're keeping distribution quite tight in the U.K., U.S. and Canada. 
This interview has been edited for clarity.
Please note: Occasionally, we use affiliate links on our site. This in no way affects our editorial decision-making.
Never miss the latest fashion industry news. Sign up for the Fashionista daily newsletter.