The Best Celeb Outfits This Week Were Delivered Via Musical Performances
Lorde, Céline Dion, Chloe x Halle and more shone from the stage.
If you told a 16th-century minstrel that he would have to be dressed in the latest, I don't know, ruffled collar (what did #swag look like back then?) for his music to be given proper attention, he might have been horrified that his voice and lyricism alone weren't enough to carry him. But in 2018, it's almost a given that fashion is an important part of being a performer, and music's biggest names tend to lean into that rather than fighting it.
Case in point: Some of the best celebrity looks from the past week came our way courtesy stadium tours and packed-out concerts. Beyoncé protégés Chloe x Halle opened Queen B and Jay Z's On the Run tour in coordinated iridescent L.A. Roxx ensembles in Ohio. Across the globe in Australia, Lorde opted for a similar silhouette and holographic fabric, albeit in an outfit by Sies Marjan, while Céline Dion performed on the same continent wearing a gold Schiaparelli suit. 
Take a peek at our favorite musician looks (along with plenty of other glam celeb moments from movie premieres, media events and more) below.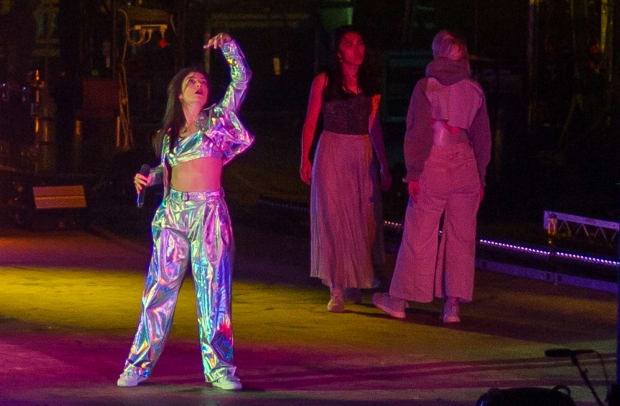 Stay current on the latest trends, news and people shaping the fashion industry. Sign up for our daily newsletter.