See Every Look From the Fendi Couture Fall 2018 Collection
Straight from the runway in Paris.
On Wednesday of Couture Week, Karl Lagerfeld moved on from Chanel's Parisian promenade to join Silvia Venturini Fendi as they presented Fendi's collection for Fall 2018. In previous seasons, the Italian house traditionally called its July runway shows as "haute fourrure," but as designers and luxury brands go fur-free, Fendi's latest is proof of how it can adapt towards more ethical and sustainable efforts, too. For starters, a press release specifically called the show "Fendi Couture" and for Fall 2018, the collection "dances between sublime tradition and new realities."
Certain outerwear pieces left showgoers guessing as to whether or not they were looking at a full-on fur coat, or the work of combining frayed organza and fringed chiffon to parody the luxe material. (Hint: It's the latter.) Even the minaudière clutches were made from alternative resources — thermoplastic, to be exact — but still convincingly exuded a sense of high-end glamour, such as marble, malachite and mother-of-pearl.
Of course, there was still plenty of Fendi's signature fur to please its longtime clients: A mix of lush cashmere, mink and shearling were combined to make an eye-catching chevron print, for example, while Mongolian lamb fur and marabou were paired with layers of romantic (and a catwalk favorite) tulle.
See every look from the Fall 2018 Fendi Couture collection in the gallery below.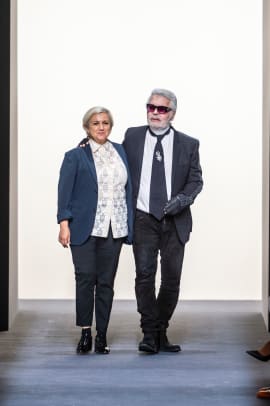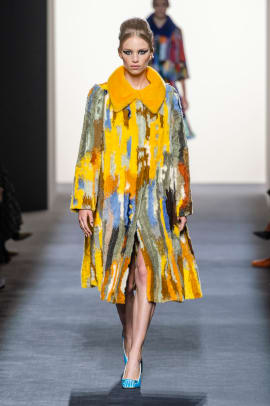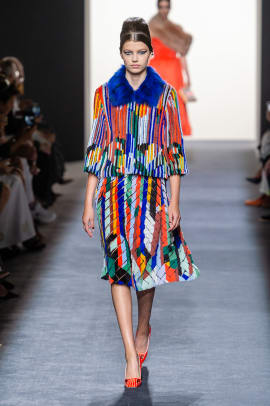 Sign up for our daily newsletter and get the latest industry news in your inbox every day.