J.Crew Teams Up with Universal Standard to Extend Sizing
The retailer will now carry up to size 5x.
There's no question that fashion has a major sizing problem, but when it comes to finding a solution, brands have gone a number of different routes. There's starting a new brand that's size-inclusive from the beginning; there's doing a one-off collaboration as a test balloon; and then there's partnering with an expert in the space to learn how to make your line truly size-inclusive. 
The latter is how J.Crew has chosen to expand its sizing. The brand announced on Tuesday that it has collaborated with Universal Standard, the fashion start-up which caters to sizes 6 through 32, on a capsule of size-inclusive pieces; the collaboration marks the beginning an expanded size range from J.Crew.
"We wanted to work with experts in the field on this collection to kick off a much larger roll out of extended sizes, new fits and fabrications across the brand," says Lisa Greenwald, chief merchandising officer of J.Crew. "We recognized Universal Standard's highly technical approach and reached out to them to help create a new collection tailored for the real, diverse spectrum of the American woman." 
J.Crew worked closely with Universal Standard to learn about the grading process — something which has notoriously tripped up brands in the past — and how to best engineer fits to be flattering on every body type. Alexandra Waldman, Universal Standard's co-founder and creative director, calls it a "tipping point."
"This is very exciting because when many brands expand sizing, it is done as a subcategory, or a separately designed line sized for the plus-size consumer," Waldman explains. "This collection is completely inclusive with fits to serve the full spectrum of women's sizes. For the first time ever, the line separating plus- and straight-size women will be erased, and every woman will have the opportunity to shop the same rack, with taste as her only filter." 
The J.Crew x Universal Standard capsule will go up to a size 5x, but the new size range won't be limited to the collaboration pieces. Greenwald notes that J.Crew has already begun offering expanded sizes on its site (currently, there are options up to a size 24), and the brand will continue to roll out new sizes through the fall. Greenwald also promises that the sizes will be "seamlessly integrated" into the shopping experience, rather than creating a standalone plus category. 
See the complete J.Crew x Universal Standard collection in the gallery below.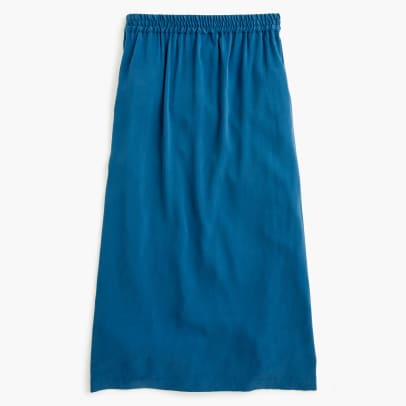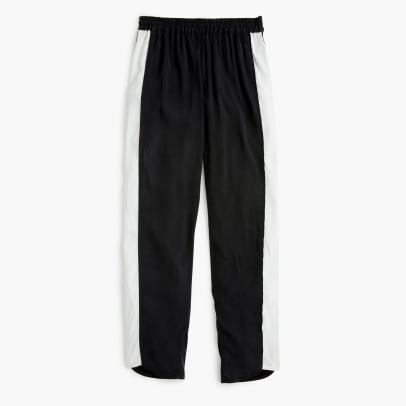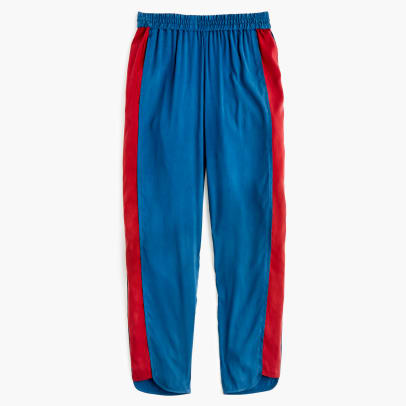 Want the latest fashion industry news first? Sign up for our daily newsletter.