Millie Bobby Brown and Letitia Wright Cover 'W' Magazine
As part of its annual TV portfolio, the magazine also features actors Daveed Diggs, Claire Danes, Aubrey Plaza, Dakota Fanning and more.
W Magazine released its annual TV portfolio on Monday, covered by two of the screen's freshest faces — Millie Bobby Brown of "Stranger Things" and Letitia Wright of "Black Panther." Photographed by Alasdair McLellan, the covers were joined by a photo portfolio featuring other stars like Evan Peters, Rachel Brosnahan, Katherine Langford, Claire Danes, Maggie Gyllenhaal, Dominic Cooper, Daveed Diggs, Frankie Shaw, Aubrey Plaza, Dakota Fanning and more.
In their respective cover stories, Wright and Brown talk starting their careers (for Wright, it meant doggedly emailing every agent in town), changing their look to play characters (Brown says shaving her head to play Eleven was "a big deal") and how life has changed since they accepted their star-making roles. 
Both Brown and Wright — along with all the other actors photographed for the portfolio — were also dressed to a T for their pictures, wearing Calvin Klein (Wright) and Prada (Brown).
"One of my goals was to be on the cover of W, and you see? Dreams do come true," Brown said.
Read the full cover stories on Wright here and Brown here on W to hear more of their thoughts on Jesus, Drake and more, then check out the rest of the images from W's TV portfolio below.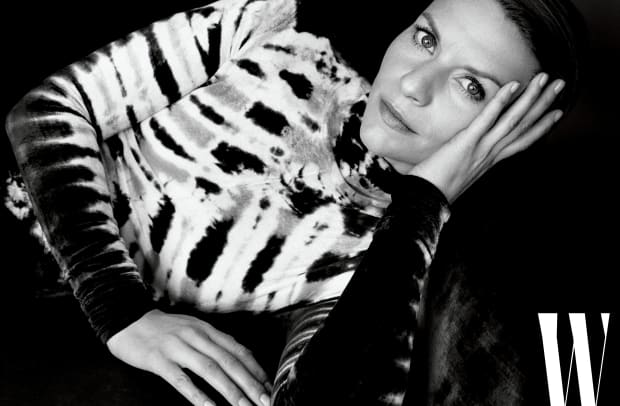 Stay current on the latest trends, news and people shaping the fashion industry. Sign up for our daily newsletter.