'Alternative Fit' Sunglasses Are Bringing Much-Needed Inclusivity to the Eyewear Market
Plus, we found 19 killer styles to shop at a wide range of price points.
When I visited both Tokyo and Shanghai earlier this summer, I had a single mission (aside from eating all of the uni and xiao long bao in sight): I wanted to purchase as many pairs of sunglasses — as in ones specially designed to fit Asian faces like mine — as possible. 
I got my first pair of glasses in the second grade, and while contact lenses came to my rescue as soon as I reached seventh, I've basically spent my entire life suffering through some form of optical-wear that didn't properly fit my face. That meant chronic headaches from extreme pinching above my ears to keep the frames from sliding down my lower-bridge nose, as well as acne breakouts (and consequent hyperpigmentation) between my eyebrows or at the tops of my cheeks where — for lack of a better word —"standard" fit glasses would rest on my face. Plus, I'll never forget those awkward cheek indentations.
"A lot of our customers don't realize [their glasses don't] fit them," says Athina Wang, co-founder of Covry, a three-year-old direct-to-consumer optical company that specializes in their signature "elevated fit," inspired by the Asian American founders' similar experiences to mine. "Growing up, you're not aware that these frames don't fit you. You're just kind of used to it and you deal with it." 
I fulfilled my goal on my trip — returning with six pairs at a range of price points — since most of the locally-designed optical-wear options in Asia are designed to suit Asian faces, or what we in the U.S. may refer to as "alternative" or "low-bridge fit." Back home, I decided to find out how I can continue growing my collection without tacking on the cost of an international flight to my sunglasses budget. (Of course, there's Korean brand Gentle Monster, the holy grail of alternative fit sunglasses available in the U.S., but I was also curious about what else was on the market.)
When I first I reached out to my work contacts, I had a PR rep from a global optical company dismiss my inquiry about specifically designed alternative fit frames with "it's all about the adjustable nose piece" on standard fit glasses. But it's actually so much more than that, because specific design elements built into the frames are integral to creating alternative/low-bridge fit designs for maximum comfort and functionality for the wearer. . (And also, why should our options be limited to styles with adjustable nose pads?) 
"We made the nose pads longer, so that the frames are sitting further away from the cheeks," explains Florence Shin, co-founder of Covry, which touts the celebration of diversity with its Elevated Fit frames. In addition, the nose bridge is narrower to make the frames feel secure and stable on the face — in other words, no sliding down. In addition, they "reduced the frame curvature," which prevents those annoying cheek indentations with a design that's more parallel to the face.
Founded in 2001 in Japan, the on-trend and accessibly-priced optical brand Jins launched in the U.S. in 2015 with e-commerce and a flagship in San Francisco. (I actually bought my first pair of rainbow sprinkle patterned Jins in Shanghai, and they fit so perfectly that I can barely feel them on my face.) The brand is now opening its fifth location in California, and created a "standard fit" line specifically for the U.S. market and, thankfully, brought their "alternative fit" (technically the standard fit in Asia) collection Stateside.
With over 400 stores all over Asia, Jins designed their glasses with two distinct detail differences to standard: The nose pieces rest at a narrower point on the sides of the nose, as opposed to the "slope of the nose," and are slightly larger to stay secure and stable on the face. New York-based PR Manager Lilian Wouters also points out that the temples of alternative fit frames are curved for comfort and fit to, again, avoid that cheek resting issue. Furthermore, Warby Parker's low-bridge fit glasses are also designed with a slightly tilted lens, in addition to specially-designed nose pieces and curved temples. 
My additional inquiries for alternative fit frames to a range of U.S. and European-based brands and optical companies yielded zero results. Statistically speaking, Asian consumers make up 5 percent of dollar sales of sunglasses in the U.S., per The NPD Group/Consumer Tracking Service, as of June 2018 — but it's not just Asians who find a low-bridge fit more comfortable.
Luckily, there seem to be more direct-to-consumer, start-up options gradually popping up, so I'll be watching this space for more alternative fit options Stateside. In the meantime, check out W Concept, a multi-brand e-commerce shop, which features international emerging designers and carries cool, indie eyewear brands hailing from South Korea, like Muzik, Lash and Stephane Christian.
The other day, I took my drawerful of mostly designer "standard fit" glasses to a consignment shop where they'll hopefully find new loving homes that are a better, erm, fit. 
Click through the gallery below for 19 alternative, low-bridge, etc. fit sunglasses to shop without leaving the States — or your bedroom.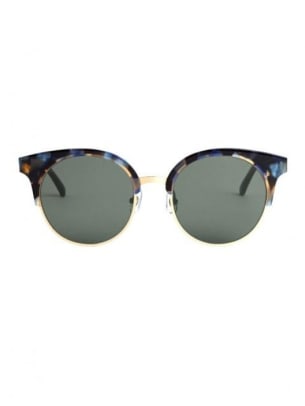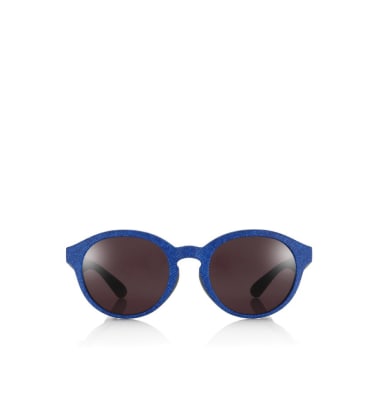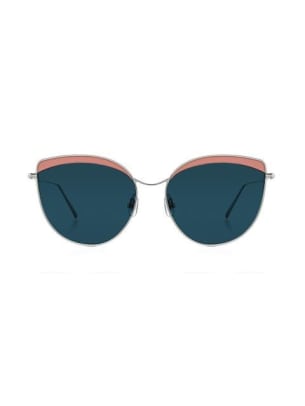 Please note: Occasionally, we use affiliate links on our site. This in no way affects our editorial decision-making.
Never miss the latest fashion industry news. Sign up for the Fashionista daily newsletter.