Beyoncé's Buzzed-About September 2018 'Vogue' Cover Is Here [Updated]
The cover is the first shot by a Black photographer in "Vogue"'s 126-year history.
Vogue's revered September issue has arrived, and with it, a glorious cover starring the one and only Beyoncé. The singer, who's on the final leg of her "On the Run II" tour with Jay-Z, has fronted the glossy three times before, but there's something extra special about her fourth go-round: Anna Wintour gave her editorial rule of the issue. According to a report in The Huffington Post, the legendary editor-in-chief let the performer orchestrate the photos inside the magazine, as well as write her own "long-form captions."
Beyoncé never fails to paint visually grand, history-making pictures, and when she's given the opportunity to put her art on display, she does it in a remarkably visceral way. So when it came down to who would capture her for Vogue, Beyoncé chose a 23-year-old Black photographer named Tyler Mitchell. The up-and-coming lensman hails from Atlanta and is a graduate of the Tisch School of the Arts at New York University. He is also the first Black photographer to shoot the magazine's cover in its 126-year history.  
"I think it's important for women and men to see and appreciate the beauty in their natural bodies," Beyoncé said in the cover story accompanying the shoot. "That's why I stripped away the wigs and hair extensions and used little makeup for this shoot. To this day my arms, shoulders, breasts, and thighs are fuller."
This year's fall book of fashion is billed as Vogue's largest to date. While some had predicted that it would be noteworthy for one other reason — that it would be the last issue of Vogue to come out under the watch of Wintour — both Wintour and Condé Nast have continued to deny those rumors at length.
See the rest of the imagery from Beyoncé's Vogue shoot below, then read the full story on Vogue.com.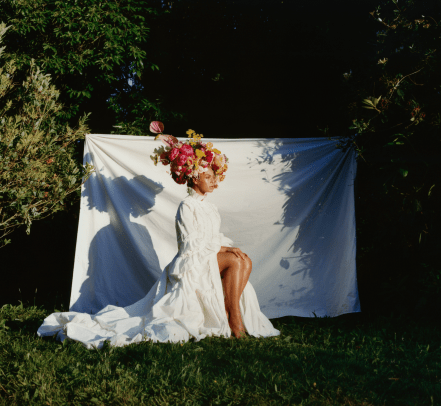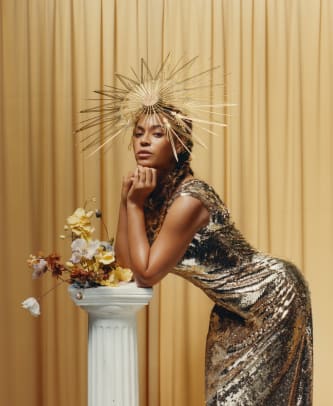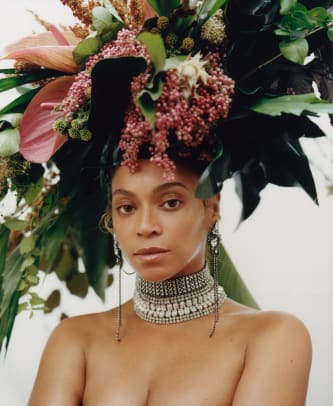 UPDATE, August 6, 3:05 p.m.: According to report by Business of Fashion regarding Vogue's September issue, Condé Nast creative director Raul Martinez presented Beyoncé with a selection of photographers to shoot the cover. Among the group was 23-year-old Tyler Mitchell, who Martinez first became aware of after he photographed gun control activists for a Teen Vogue digital cover in March. Beyoncé "immediately approved of Mitchell," having recognized the "historic implications of the choice." 
In addition, Wintour didn't give Beyoncé complete control over the editorial content, as some reports had alleged leading up to the issue's release. Rather, Beyoncé — who's historically opted out of interviews — worked with Jezebel's culture editor, Clover Hope, to write a feature in her own words to accompany the cover story. "Who is better to write about Beyoncé than Beyoncé?" Wintour said in a statement to Business of Fashion. 
Stay current on the latest trends, news and people shaping the fashion industry. Sign up for our daily newsletter.