It might feel like cooler weather is still months away, but in the world of fashion, Fall 2018 has officially arrived. We're tracking every single campaign from the season — keep up with us here.
Brandon Maxwell has made somewhat of a routine of filling his runway with the most in-demand models, but for his Fall 2018 ad campaign, the designer took a slightly different approach: He returned to his hometown of Longview, Texas, to capture his 81-year-old maternal grandmother Louise Johnson in looks from his most recent collection. Johnson, affectionately known to Maxwell as "Mammaw," was an obvious choice to star in the brand's campaign, granted that the designer's career in fashion was very much informed by his relationship with her. 
"I've spoken endlessly about having grown up in a clothing store with her and the effect that had on me as a young child, which ultimately led me on my career path," said Maxwell in an official statement. "Beyond our shared interests there is also a deep and never-ending love between us that has sustained me throughout my life." Aw.
To accompany the campaign imagery, the brand released a video that combines archival photographs and recent footage to further highlight the significant impact Maxwell's grandmother has had on his life and design journey. The video is a visual scrapbook, containing stills of him as an adolescent, as well as images from Mammaw's life and career as a buyer at the luxury women's boutique Riffs in Longview. It concludes with the dreamily captured photographs of his grandmother sporing a red lip and full denim ensemble. 
"I am proud to have created this legacy project that immortalizes our relationship," said Maxwell. "This film and series of photographs is, as always, an invitation to our customers into my life: past and present."  
See the full Brandon Maxwell Fall 2018 ad campaign below: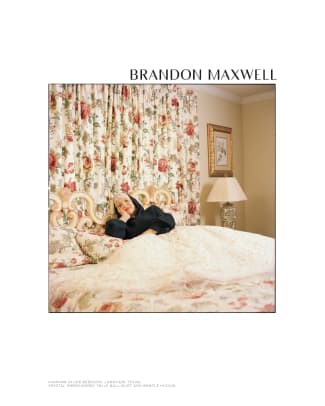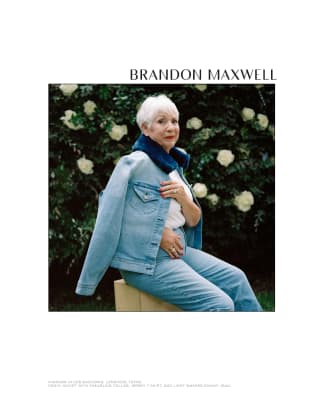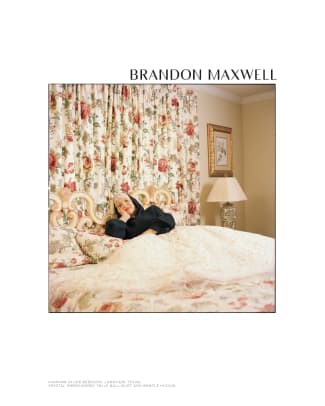 Stay current on the latest trends, news and people shaping the fashion industry. Sign up for our daily newsletter.