Buzzy Beauty Ingredient of the Moment: Chlorella
Is this bright-green detoxifier the next activated charcoal?
Welcome to our series "Buzzy Beauty Ingredient of the Moment," the premise of which is pretty self-explanatory: In each installment, we'll explore an ingredient that's currently trending in the industry, springing up in a variety of different products lining the beauty aisle. We'll consult experts to find out about the science behind it — and why it's having a major moment right now.
Inky black charcoal or vivid blue spirulina, magenta beetroot or technicolor turmeric: Maybe it's the Instagram effect or maybe there's just something innately beautifying about saturated shades, but whatever the reason, it certainly seems like the hottest beauty and wellness trends of the last few years have been making the most of the color spectrum. So when brilliant green waters and emerald-hued masks started showing up on our feeds, we had to put down our collagen-infused latte and gua sha tools to find out what the deal was.
Chlorella, like its influencer-fave cousin blue majik (aka blue spirulina), is a form of algae; also like its blue-hued brethren, chlorella is packed with vitamins that have made it wildly popular among the wellness set. But while blue majik gets its eye-catching "blue raspberry slushie" shade from phycocyanin, a protein that packs anti-inflammatory and immune boosting benefits, chlorella's stand-out substance is one that you might recognize from eighth grade science class (and, of course, "Billy Madison"): chlorophyll.
In case you've managed to block out your middle school memories, chlorophyll is the molecule that helps plants trap light to use in photosynthesis and gives them their lush green color. When ingested, chlorophyll puts its major antioxidant powers to work in the body by fighting free radicals from pollution and carcinogenic material, both from the world around you and from the things you put in your body every day. Various studies have shown it can play a role in inducing weight loss, reducing inflammation, and may even benefit some cancer treatment.
Guzzling chlorophyll-spiked beverages has been a go-to for health-conscious types for ages (we know, we know, green juice is so 2015) — but where chlorella really stands out from the green-hued pack is in its advanced potency. "Chlorella has the most chlorophyll out of the plant world and is rich in antioxidants," explains nutritionist Brooke Alpert. "It also has a significant amount of betacarotene and lutein, as well as many minerals." In fact, chlorella also boasts significant levels of vitamins A, B, C and E as well as iron and zinc.
More than that, though, chlorella has made a name for itself amongst those looking to clean up their acts — metaphorically and literally. "Chlorella is known for helping the body detox from heavy metals, and there is some research to show that it can help certain cancer patients when going through chemo and radiation," says Alpert.
Those particular claims have been especially important in chlorella's recent rise to the spotlight, garnering comparisons to another now-mainstay beauty ingredient, activated charcoal. "The benefit of chlorella over activated charcoal is that it doesn't bind to the 'good' stuff and targets the bad, unlike activated charcoal which is less picky about what it binds to," says Alpert. This is partially due to the differences in the mechanisms by which they perform their "cleansing." While activated charcoal absorbs all sorts of substances via tiny pockets in its molecular surface that grab and hold on to everything from dirt to medications, chlorella works as a natural chelator, attracting metal particles in particular. Exactly how efficient chlorella is at this behavior when ingested isn't yet clear, the the promise of it has already proven an attractive possibility, with brands like HUM Nutrition working it into detoxifying formulas.
Though Alpert recommends consulting a doctor before trying any kind of detox with chlorella, she's generally a fan of the ingredient. "Not only does adding it to your smoothies and smoothie bowls make them Instagram-friendly, it adds an incredible nutritional punch to them too," she says. "If you can tolerate the flavor (it can be strong), then it's a great addition to your diet. If not, throw in some kale or spinach and you'll still be getting a ton of health benefits."
Much like charcoal, chlorella's popularity hasn't stopped with ingestibles, either. "Chlorella was originally used to supplement foods, but it's increasingly being used in skin-care products for its antioxidant benefits," says dermatologist Dr. Joshua Zeichner. "Topical application of vitamins can provide the skin with benefits that you cannot obtain even by consuming high concentrations by mouth. Chlorella is loaded with B vitamins, magnesium and zinc, which help calm skin inflammation and promote healthy functioning."
While Dr. Zeichner assures that chlorella isn't generally irritating to most skin types, he does warn that, "As with any new skin-care product, if you develop irritation or redness you should remove it right away."
Click through the gallery below to see 16 chlorella-containing supplements, masks and cleansers to try out the detoxifying powerhouse for yourself.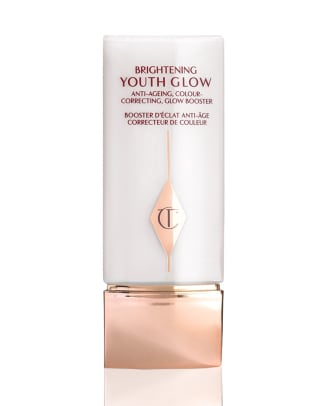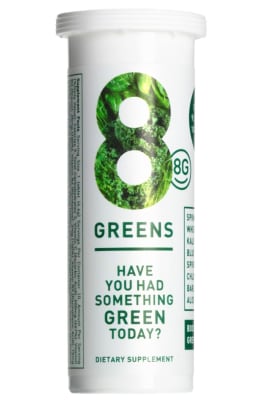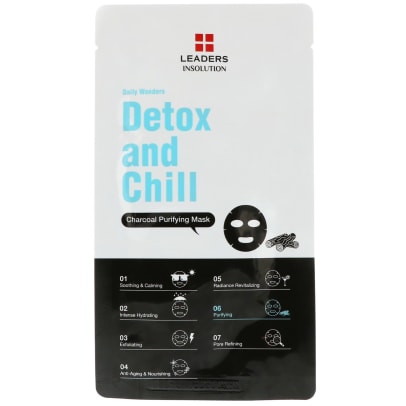 Related Articles
Please note: Occasionally, we use affiliate links on our site. This in no way affects our editorial decision-making.
Never miss the latest fashion industry news. Sign up for the Fashionista daily newsletter.