22 Slightly Outdated Memes Updated to Preserve Our Fashion Month Sanity
We can't believe this is happening again.
Welcome to Pop Culture Week! While you can always find us waxing poetic about the hefty overlap between fashion and pop culture, we're dedicating the next five days to the subject of our favorite music, movies, TV, celebrities, books and theater, and how that all intersects with the fashion industry.
A running bit in the Fashionista office goes a little something like this: When the first few New York Fashion Week invites of the season arrive, generally several months before we should even be thinking about preparing for the shows, said invitation is forwarded to the whole team without commentary besides our now-signature slogan, "I can't believe this is happening again." It truly is always fashion week somewhere, but when it hits close to home instead of a far-off foreign city, panic starts to set in. 
New York Fashion Week marks the beginning of a month-long marathon (London, Milan and Paris immediately follow) that can defeat even the strongest, smartest, most passionate and best-dressed industry professionals. Despite the CFDA's attempts to streamline the official show schedule and big-name designers decamping abroad to Paris and beyond, NYFW means 15-plus-hour days of venue-hopping on steamy subways, making smalltalk with acquaintances, getting your feelings hurt when street style photographers shove you out of the way to snap someone else's picture, being inundated with #sponcon, writing into the wee hours of the morning and choking on the ubiquitous, overwhelming scent of Santal 33. There's also the constantly churning rumor mill, the confusion about which creative director works where, the "unfortunate" denial of ticket requests for inexplicable reasons and, of course, the lack of any real sustenance at the week's events.
Look, we love what we do, and though fashion people love nothing more than complaining about fashion month, we're dedicated to typing until our fingers bleed and running between shows with blistered feet to bring you the latest, greatest and, often, the most problematic news from the front lines. However, we are human, and can't help but feel a tad overwhelmed when fashion month is looming. But you know what they say: laughter is the best medicine. And what's better for a laugh online than a good ol' meme? The answer, dear readers, is NOTHING. 
For this reason, we've taken some of our favorite meme formats — some of which are practically ancient in internet years — and updated them to reflect the realities of fashion month. On the ninth-straight day of shows, when we're either crying on the phone to our mothers or considering a career change, we know these will be a decent cure. And if memes don't work, we'll always have Cheez-Its. (That was not an #ad.)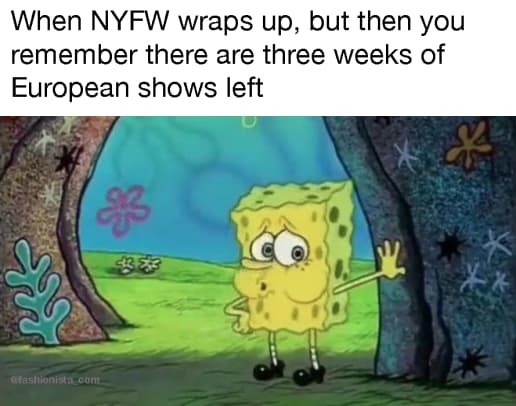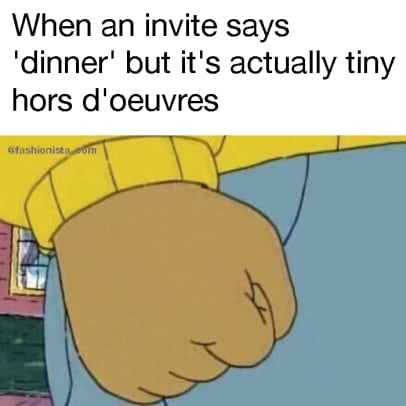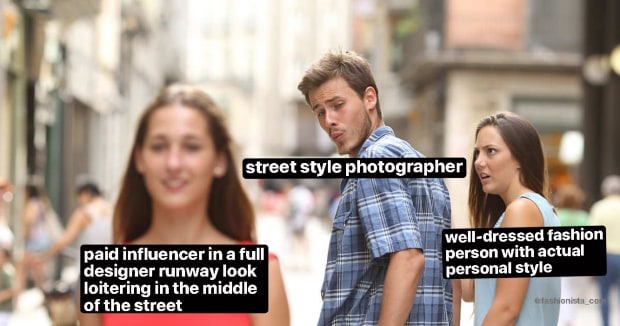 Can't get enough of our fire memes? Check out our fashion people starter packs in the gallery below.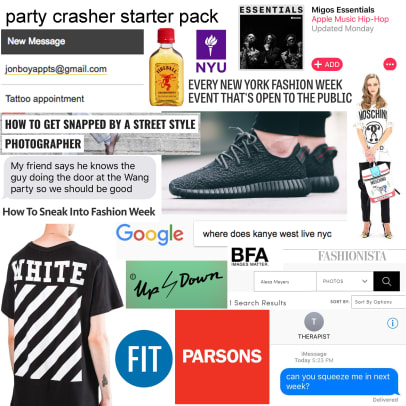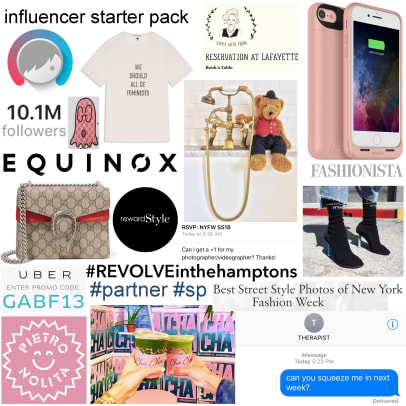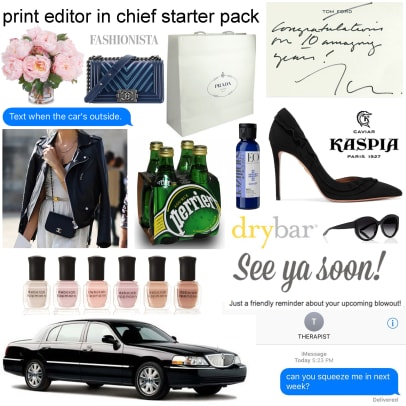 Sign up for our daily newsletter and get the latest industry news in your inbox every day.