This Vintage-Inspired Polo Convinced Dara to Embrace Her Preppy Side
I appreciate the fact that I can easily wear it out to brunch or to a mid-day tennis match.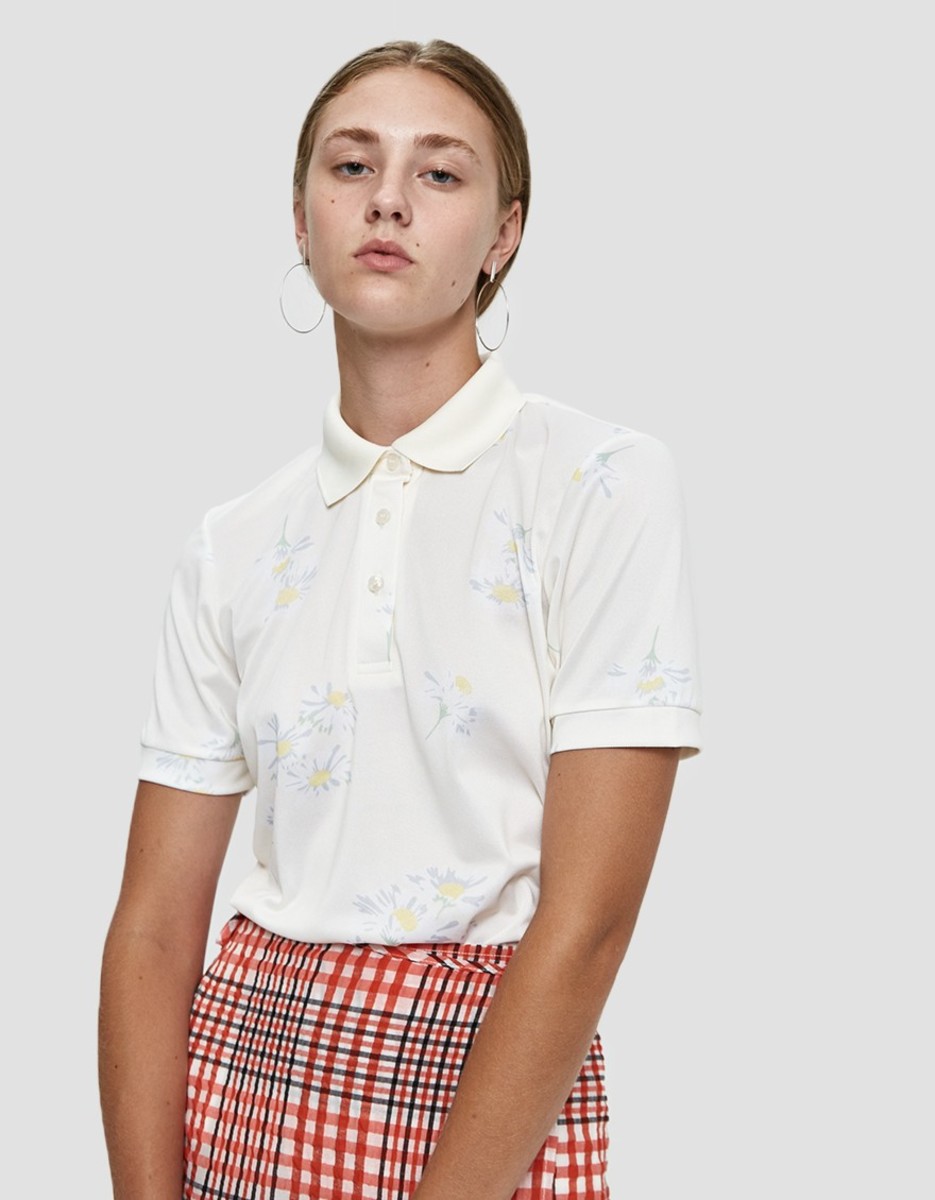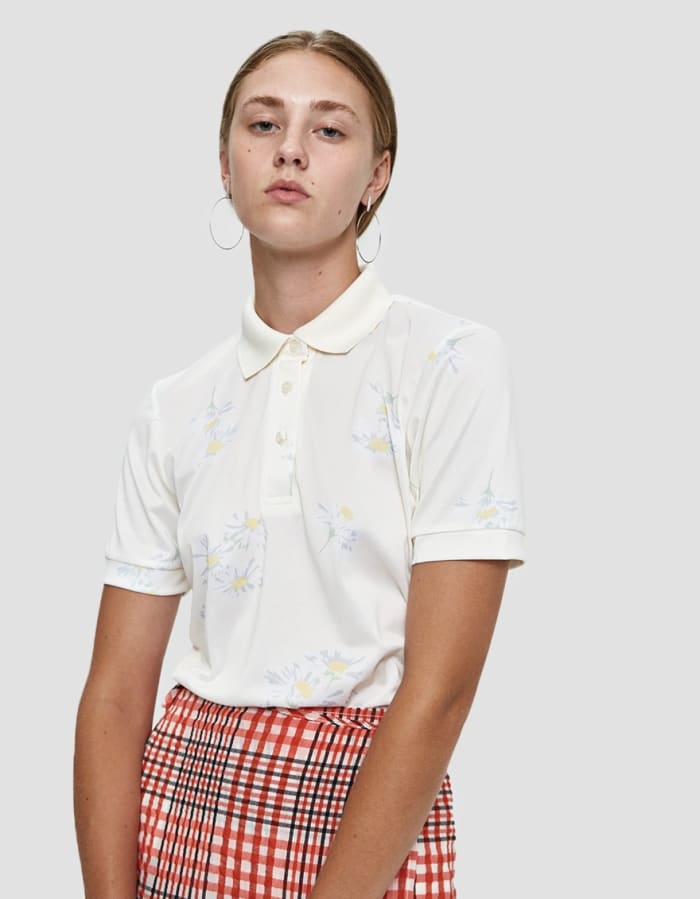 I described my style to my freshman-year college roommates as "a combination between preppy and trendy." This all went down over Facebook message prior to our first meeting, and thankfully I didn't scare off my future live-in friends, but looking back, I can't quite wrap my head around why I used these descriptors. At the time, my personal style was still evolving, as is any 18-year-old's, and few things in my wardrobe actually screamed "preppy." But, now, as I lust after this Ganni polo, I'm beginning to think I do have a little prep in me after all, or it may be that polos are just trending — turns out teenaged Dara knew exactly who she was, sartorially speaking. 
This particular polo is a Ganni gem, so naturally it boasts a pattern with perfectly placed, slightly retro-inspired daises. I like that it looks vintage, rather than new, because it avoids coming off like I stole it from a private school kid and makes it seem like maybe I found it buried in a pile of my mom's adolescent treasures. I also appreciate the fact that I can easily wear this shirt to work, out to brunch, to a mid-day tennis match or to a movie. 
Ganni Dubois Polo Top, $154, available here. 
Please note: Occasionally, we use affiliate links on our site. This in no way affects our editorial decision-making.
Stay current on the latest trends, news and people shaping the fashion industry. Sign up for our daily newsletter.