Kanye West, Bruce Springsteen and Their Kids Cover 'Harper's Bazaar''s Icons Issue
They're joined in the photo portfolio by Christina Aguilera, Erykah Badu, Lionel Richie and more.
The September issue magazine rollout continues, with Harper's Bazaar unveiling its "Icons" issue on Thursday. This time around, the newsstand issue will be fronted by Bruce Springsteen and his daughter Jessica, while the subscriber version features Kanye West posing with his oldest two of three kids, North and Saint.
The rest of the "Icons" portfolio, assembled by Bazaar's global fashion director Carine Roitfeld and photographed by Mario Sorrenti, features other music industry legends and their children: Christina Aguilera, Lionel Richie (with Nicole Richie), Mariah Carey, Billy Idol, Steven Tyler (with Liv Tyler) and Erykah Badu. Stars depicted in the portfolio without kids are themselves famous musicians' kids: think Paris Jackson and Theodora and Alexandra Richards.
"I'm a very family-oriented person, so I wanted to meet the families of some of my biggest music idols," Roitfeld said in a release. "It was amazing to see that some of the industry's most ground breaking rockstars have a sense of tenderness with their loved ones, even if they are adults!" 
Plenty of the celebrities depicted in the "Families That Rock" portfolio also shared their own thoughts on their kids in the accompanying story — Christian Aguilera quipped that being a "mama bear" is "the most important job I have," while West shared that he hopes his children "never lose their confidence to society."
See more images from the portfolio below, then read the full story on Harper's Bazaar.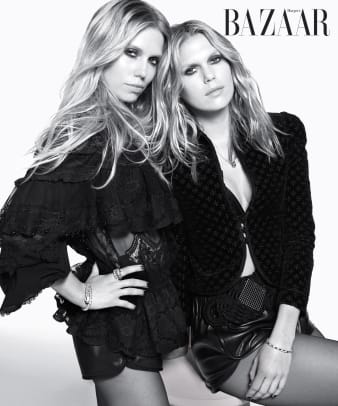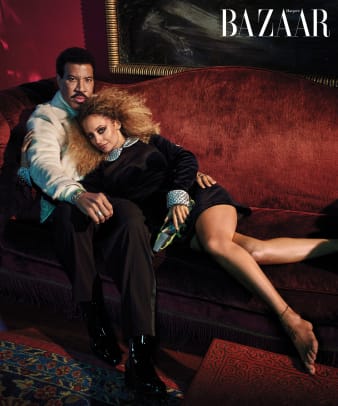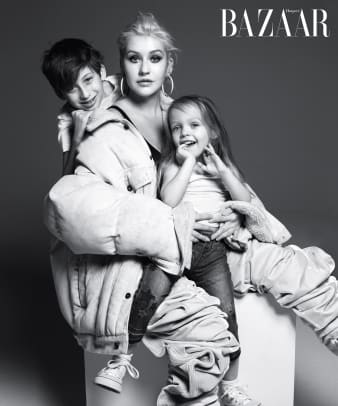 Stay current on the latest trends, news and people shaping the fashion industry. Sign up for our daily newsletter.