Juicy Couture Makes Meta Jokes About #Sponcon in Its Latest Ad Campaign
Talk about self-aware advertising.
Whether your response to sponsored content from your favorite influencer is to comment "Make that money!" or to roll your eyes and scroll right past, it's an undeniable fact that there's no going back to our pre-#sponcon social feeds. And as more and more brands get in on the action, cutting through the noise is only getting harder. 
Juicy Couture's solution? Lean into that #spon life rather than trying to pretend that ads aren't ads. The brand's Fall 2018 campaign does just that with a tongue-in-cheek layout that emphasizes, rather than downplays, the way that influencers, celebrities and, sometimes, well-known editors are being paid to peddle branded wares. 
Entitled "Paid Partnership With" in reference to Instagram's sponsored post callouts, the campaign features microinfluencers who were selected via influencer-centric software Winston. Each of the influencers collaborated with stylist Daniel Packar to showcase Juicy pieces in a way that's meant to reflect their IRL style, and were photographed by Stas May against urban backdrops.
"The evolving landscape of social media and marketing was the inspiration behind the Fall 2018 Juicy Couture campaign," a brand rep told Fashionista via email. "[It's] a wink and nod to the regulations set forth to keep influencers and brands authentic in the evolving industry. The Juicy Couture campaign gives a bit of a wink to these guidelines while to encouraging influencers to remain genuine to their personal style and audience as they support brands and product they are passionate about."
See Juicy Couture's full Fall 2018 ad campaign below.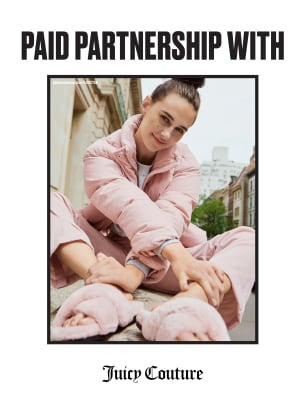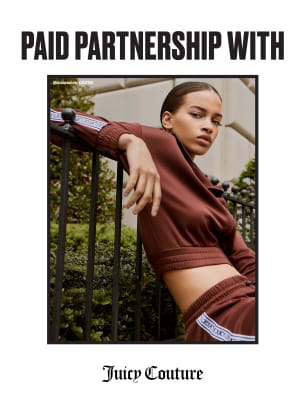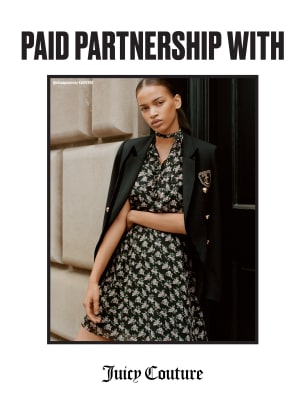 Stay current on the latest trends, news and people shaping the fashion industry. Sign up for our daily newsletter.