Models Are Pissed Off About Kendall Jenner's Entitlement in New 'Love' Interview [Updated]
"Models don't just come from Calabasas...they come from Somalia, the Siberian Tundra, a rural village in China, a trailer park in Tennessee."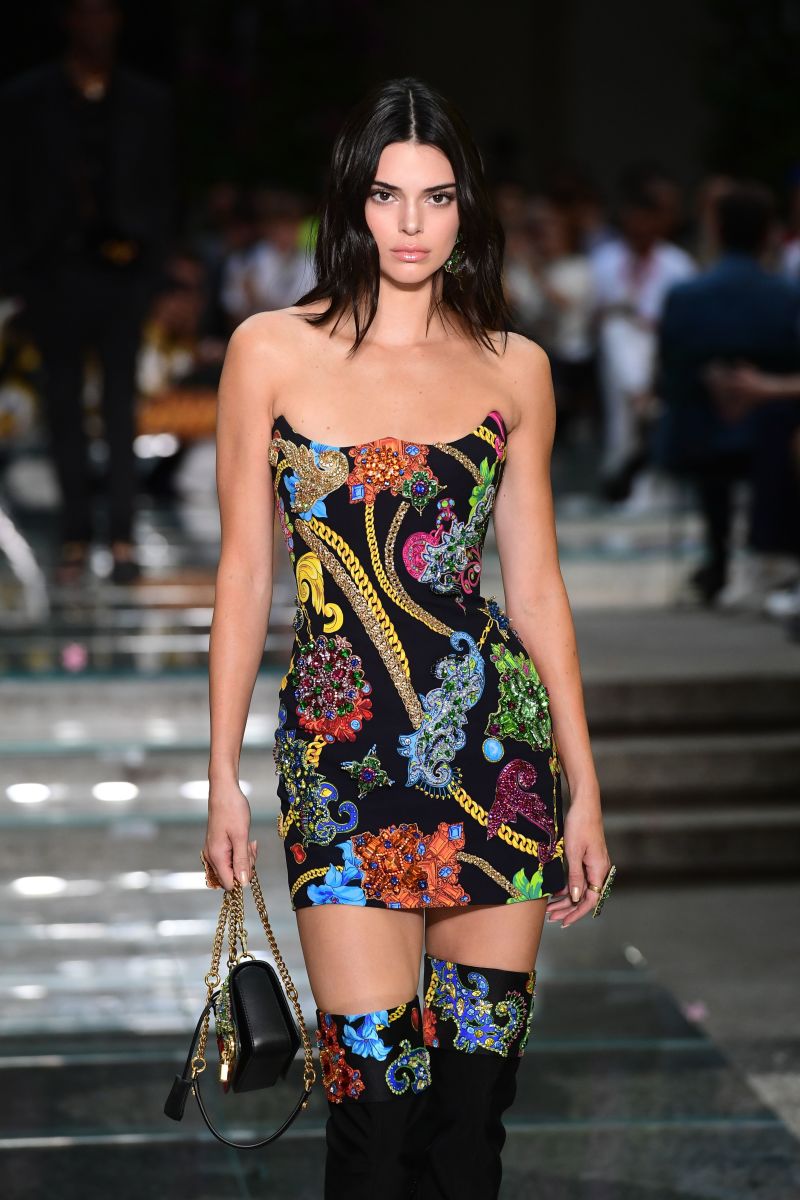 Kendall Jenner recently posed for a number of topless images captured by Alasdair McLellan to celebrate Love's 10th anniversary issue. Nothing particularly unexpected there. But when the magazine posted one of the shots to its Instagram late last week, it wasn't her bare chest that stirred up controversy — it was the caption that accompanied the image. In a direct quote pulled from Jenner's interview accompanying the shoot, Jenner said: "Since the beginning we've been super selective about what shows I would do ... I was never one of those girls who would do like 30 shows a season or whatever the fuck those girls do. More power to 'em. But I had a million jobs, not only catwalks but everything else. The whole combination was very overwhelming and I started to freak out a little bit and needed to take a step back." 
In the days since the Instagram post, several models have responded to voice their offense, noting that for many of them, it was essential to their livelihoods to book as many runway shows as possible. Top model Daria Strokous, who hails from Russia, clapped back via Instagram Stories, writing, "'Whatever the fuck those girls do' is do their very best to make their way up AND try to make some money so that they can provide for themselves and their families." 
Models Marine Deleeuw, Jac Jagaciak and Amber Witcomb also posted screen grabs of the Love post, captioning them with their own angered responses to Jenner's words. "We're (mostly) financially independent and have to support ourselves," Witcomb wrote. "It's stressful but it's part of the job. If we said no to multiple jobs we wouldn't have a career." 
Another point of contention with Jenner is that, in fact, many of these models walk far more than 30 runways per season — often between 32 and 43 shows, according to a report by The Fashion Spot on the Fall 2018 season. "Oh, and it's 70 shows a season by the way and we are all fucking proud of every single one of the girls that did it," concluded Strokous.  
Similarly, Teddy Quinlivan, who spends plenty of time on the catwalk herself, also wrote a response on her Instagram Stories: "If you are lucky as a model you might make enough to not be in debt to your agency; maybe even move out of the model apartment." She continued, "Models don't just come from Calabasas...they come from Somalia, the Siberian Tundra, a rural village in China, a trailer park in Tennessee."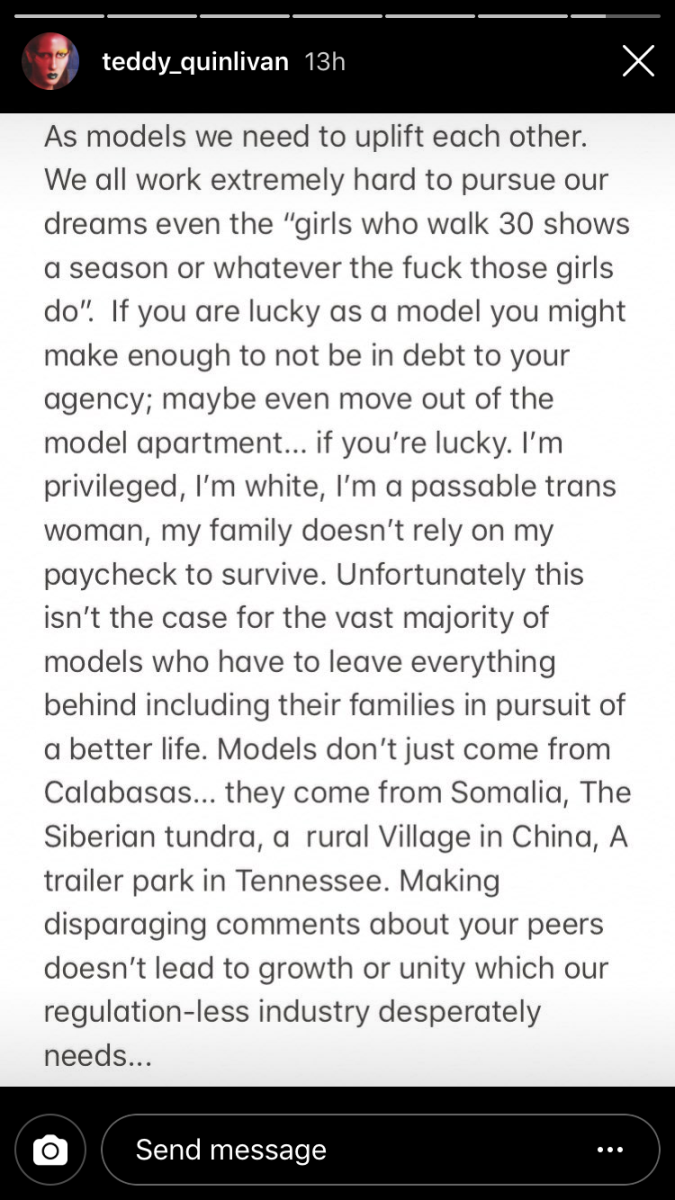 Non-models have also rushed to the support of those offended by Jenner's quotes, calling her statements "disrespectful" and "disappointing." "Not everyone was born with privilege like you were," one Instagram commenter responded. "Maybe those girls need to pay their bills, need to do 30 shows to even make people remember their name? YES you can struggle, but don't diminish others," wrote another. "This is so disrespectful to models who fight every day to be somebody in the Fashion Industry." 
Strokous also posted a series of runway images of top models, such as Kate Moss, Coco Rocha and Jourdan Dunn, to her Instagram stories, to showcase models who continued to walk in as many shows as possible even after they become highly sought-after supermodels as a reminder that it is considered an honor to walk in a fashion show. "Working with all these designers is a fucking dream come true," she wrote. "Nothing compares to the 10 seconds of walking on that runway." 
UPDATE, Tuesday, Aug. 21, 2018, 11:34 a.m.: On Tuesday, Kendall Jenner's representative issued the following comment to BuzzFeed:
It's not what she meant. The quote was taken out of context. Mid-thought she realized the number of shows some models walk a season is closer to 80. The point was that it's their path and "the more power to them." She admires their hard work and dedication. It's an accomplishment.
With the Spring 2019 shows just around the corner, we'll update this post as the story continues to develop.
UPDATE, Tuesday, Aug. 21, 2018, 4:00 p.m.: Kendall Jenner posted her own response in a series of Tweets:
Stay current on the latest trends, news and people shaping the fashion industry. Sign up for our daily newsletter.