21 Wrap Skirts to Buy Right Now and Wear Through Fall
The easy-to-wear street-style magnet offers a little something for everyone.
Hello, not to be dramatic, but there's this one very popular leopard-printed, midi-length wrap skirt (by Danish "It" brand Ganni), and it sure as hell seems like everyone working in even vaguely fashion-adjacent industries owns it. That's not a bad thing — it's cute skirt! — but it had me thinking: Surely this $270 thing is striking a major chord with those of us doing some mild mid-to-late summer shopping. Are there other midi-length wrap skirts (some leopard-printed, some not) that I, and others, may find just as appealing?
The answer, obviously, is big ol' yes! We combed the internet for the best of 'em and compiled this family of 21 midi-length wrap skirts that are as easy to wear as they are to be street-style bait. (And for good reason, because these skirts are chic as hell.)
Click through the gallery below for all 21 of our favorite wrap skirts available to shop now.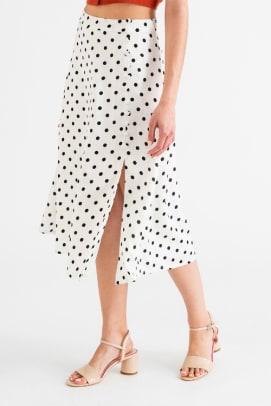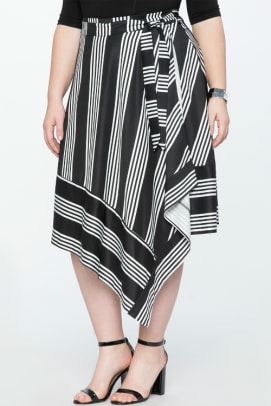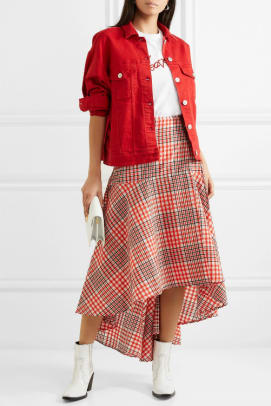 Please note: Occasionally, we use affiliate links on our site. This in no way affects our editorial decision-making.
Sign up for our daily newsletter and get the latest industry news in your inbox every day.