Siduations Takes on the Fall 2018 Ad Campaigns
Fashion's funniest Instagram pits past and present creative directors against each other.
Former fashion publicist Sidney Prawatyotin quickly won over the industry with Siduations, an Instagram account on which he Photoshops fashion's biggest street style, runway, editorial and ad campaign stars into new, often "normal" contexts, and to hilarious effect. He started the account in his free time last February, and it's already amassed close to 90K followers which include many of the famous industry faces featured in his posts.
Everyone loves a meme, and the account offers much-needed comic relief in an industry that often takes itself a little too seriously, which is obviously a perspective we can get behind here at Fashionista. As the Fall 2018 fashion campaigns started rolling in this summer, we asked Prawatyotin to work his magic on a few of them just for us; he took a few of his favorites from houses that have switched creative directors in recent years and spliced them with older campaigns from the same brands.
The result is not only funny, but also illustrates how much a brand's aesthetic and overall message can change in just a few seasons. See how Alessandro Michele's retro, maximalist wares look in a sleek, modern world created by Frida Giannini, how Maria Grazia Chiuri's feminist warrior looks surrounded by Raf Simons's ballgown-clad ladies of leisure and much more in the gallery below.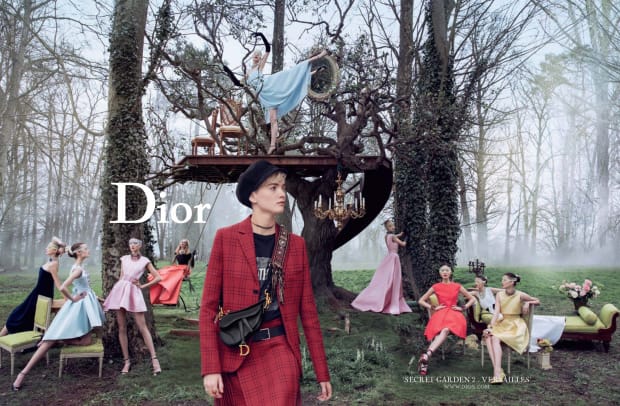 Never miss the latest fashion industry news. Sign up for the Fashionista daily newsletter.