This Week's Best-Dressed Celebrities Got a Little Extra
In a good way.
We all know that "celebrities are just like us," or whatever. But when it comes down to it, we don't really want them to dress just like us all the time. If we don't have occasion to wear 10 meters of tulle, the least the universe can do is furnish us with the vicarious pleasure of seeing our favorite stars all gussied up in the things we wish we could wear. And while those moments have sometimes seemed hard to come by in recent years, this week was a decidedly good one in the realm of Very Dramatic Fashion.
Part of that stemmed from the fact that Cardi B was attending fashion week, and her flair for the over-the-top has lately made her a frontrunner for the most extra (in a good way) fashion fan: The past few days saw her in everything from oversized purple ostrich feathers to a head-to-toe mint Saks Potts look complete with matching wig. Elsewhere, Rosie Huntington-Whiteley was partying in a red minidress by Attico that made her look like a (very sexy, very chic) bird, and Adwoa Aboah opted for a gown featuring not one but two eye-catching florals with a sweeping train at the amfAR gala. Not to be outdone, the reigning queen of delightfully ridiculous looks, Lady Gaga, showed up to a movie premiere wearing an Alexander McQueen concoction that may as well have been swiped from Marie Antoinette's closet. Long live bold dressers.
Take a look at all of our favorite looks from the past week in the gallery below.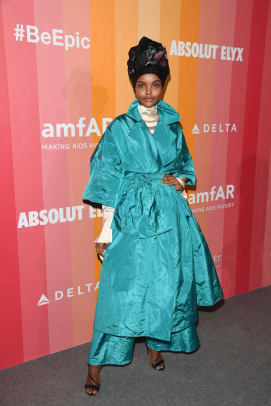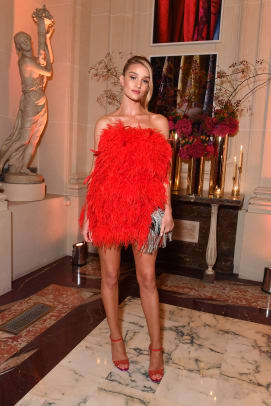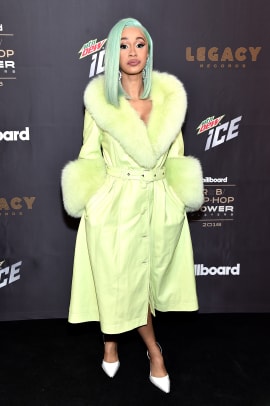 Stay current on the latest trends, news and people shaping the fashion industry. Sign up for our daily newsletter.