Clare Waight Keller Hits Her Givenchy Stride for Spring 2019
This collection will fill the Phoebe Philo-shaped hole in your heart.
It's been one hell of a year for Clare Waight Keller, who made her official debut at Givenchy on Oct. 1, 2017, all thanks to one incredibly important, history-making wedding dress.
But forget Meghan Markle, the Duchess of Sussex (just for a minute, we promise): Where Waight Keller is really making her mark is on women's ready-to-wear, presenting the kinds of clothes that are sophisticated, smart and luxurious enough to warrant a luxury price tag. Her Spring 2019 collection for the brand is no exception, packed with subtly-sexy pieces for women — high-waisted paper bag pants, low-cut blazer jumpsuits and sleek, sensuous dresses — and men alike. (For the boys, if you're so inclined: sequined pants, leather trenches and sleeveless military shirts.) 
They're precisely the sort of garments that Celine — or Céline, rather — once made and could still be making, if there were only a sharp female designer like Waight Keller at the helm. Fortunately for Givenchy, she's set up shop in their ateliers for the time being, the results of which are sure to fill the Phoebe Philo-shaped hole in many a closet.
Click through the gallery below to see Givenchy's Spring 2019 collection in full.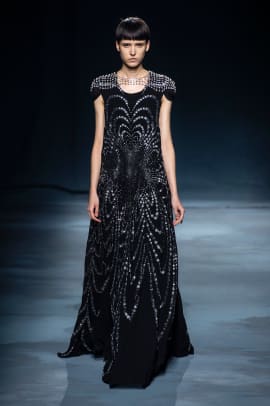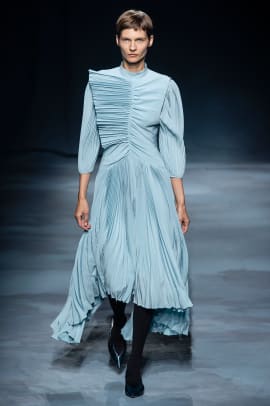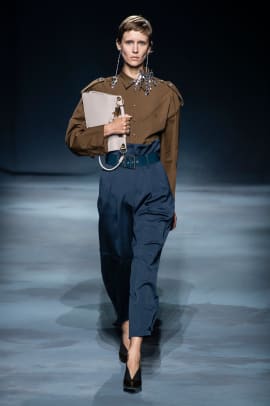 Sign up for our daily newsletter and get the latest industry news in your inbox every day.