Just Wondering, Is Gucci Trying to Kill Us With This New Harry Styles Campaign?
PIGLETS!
Harry Styles has been something of an unofficial ambassador for Gucci since 2015, but he officially joined the Italian fashion house as a face of the brand earlier this year. In that time, he's put his contract to work, wearing about 800 brilliant, bespoke suits for a worldwide tour and fronting exactly one campaign (for the brand's tailoring collection), which he courteously shared with a small zoo of animal co-stars. 
Styles may be between albums at the moment, but that doesn't mean his job as a Gucci muse is also on hold. So, while we were sleeping, Alessandro Michele left us a bit of a gift: On Tuesday morning, Gucci released a new, Styles-fronted campaign for its Cruise 2019 tailoring collection.
Obviously, we at Fashionista are a little biased. Our appreciation for the man is so well-documented that I sometimes wonder if it's professional to write about him at all. But Gucci really waged a personal attack this time: The shoot took place in the renaissance gardens of Villa Lante, a 16th-century estate north of Rome, and also employed many more baby (!) farm animals, including piglets, lambs and goats. 
The styling of the clothes themselves is also kitschier than in his past campaign, with no shortage of silk scarves, headbands and heavy pendants accenting fabrics like jacquards, checks and velvet in colors like a dreamy lilac. It all makes for something very romantic... very Romeo and Juliet if Romeo was played by Keith Richards, had a taste for fine silks and also operated a petting zoo. Which, as insane as it sounds, actually describes the Harry Styles aesthetic pretty well.
You can click through to see full campaign below.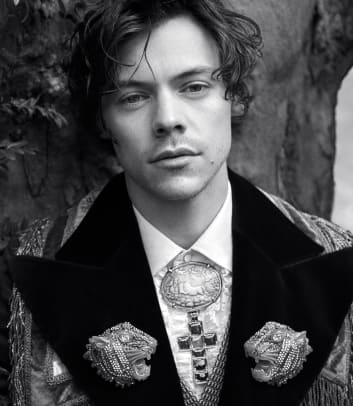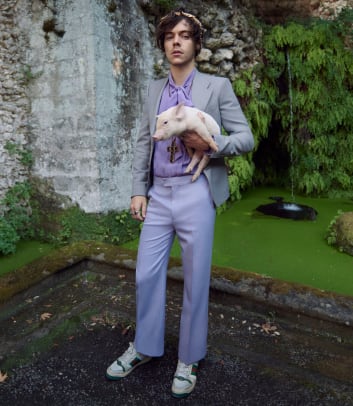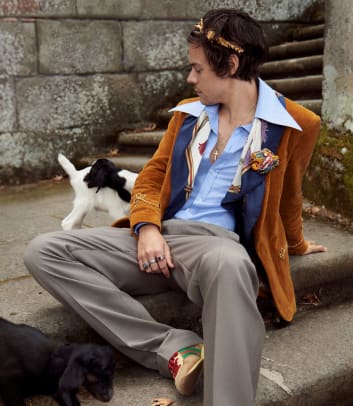 Sign up for our daily newsletter and get the latest industry news in your inbox every day.