Publish date:
Madewell Debuts Menswear With a Focus on Denim
It's available now online, at Nordstrom and in a hardware store in Williamsburg.
After years of being J.Crew's "little sister" brand — and cash cow, for that matter — Madewell now has a little brother.
Madewell men's, whose existence was announced just a few weeks ago in the middle of a J.Crew earnings call, launches today. And by the looks of things, we will finally have something other than "Everlane" and "Uniqlo" to say when our male friends/significant others ask us where to shop for basics. The debut collection focuses on denim and the things you wear with it: There are 21 denim styles across three fits — skinny, slim and straight — as well as T-shirts, sweatshirts and jackets. Jeans start at $115, tees at $39.50, sweatshirts at $98 and jackets at $128.
According to a press release, a dedicated Madewell's men's design team spent two years developing a line of perfect, classic wardrobe essentials for men, rooted in denim that has an old-school rigid look with the comfort of a stretch jean. As it happens, Madewell actually started as a men's workwear brand in 1937; Mickey Drexler bought the logo and trademark in 2004 and relaunched it as a womenswear brand. That brand has been a success ever since — posting double-digit growth quarter after quarter as J.Crew brand sales declined. Smartly, the company has been figuring out ways to take Madewell's secret sauce and apply it elsewhere.
"As we expand the Madewell point of view into new categories, men's was a logical step for the brand," said Madewell president Libby Wadle in a statement. "After two years of incubation, we're excited to bring our denim expertise and laid-back design sensibility to a new customer where there's an opening and need in the market for premium quality jeans at an accessible price point."
While Madewell's menswear offering can't yet be found in Madewell's brick-and-mortar stores, it is available at Madewell.com and in 31 Nordstrom locations as well as Nordstrom.com — unsurprising given that Madewell already has a strong, fruitful relationship with the department store chain. "Our customers love Madewell and we're thrilled to grow our partnership with the launch of the men's collection," said Paige Thomas, Nordstrom's executive vice president and general merchandise manager for men's, in a statement. "We strive to offer our customers relevant and exclusive products to create a sense of newness and discovery." 
Per a rep for the brand, the current Madewell in-store experience is tailored for "a woman's shopping needs," so the brand is "exploring new store concepts that will integrate men's into select retail locations and provide men with the shopping experience that they want." To that end, if you're in New York this weekend, you can also shop the line at a limited-time pop-up at Crest Hardware in Williamsburg (a reference to the brand's workwear roots?) from Sept. 14-16.
Peep the full debut men's offering in the gallery below.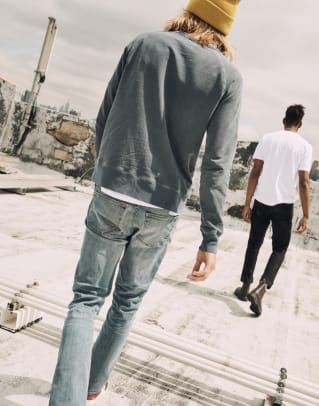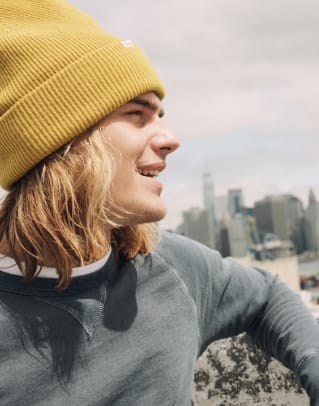 Never miss the latest fashion industry news. Sign up for the Fashionista daily newsletter.