For Fall 2018, Michael Kors switched things up, looking to New York City and the street style scene for inspiration. The resulting collection was...not what we normally expect from the designer known for his love of classic, all-Americana glam.
It seems he's returning to a safer, more familiar place for Spring 2019, tapping into southern California surf culture for a collection of crocheted and lace dresses and laid-back graphic tees paired with luxe cargo pants, much of it done in bright, sunny colors. There was a tinge of '90s around the oversized floral pieces, especially the floppy hats, which felt like something you might pick up at a beachside shop. A recurring bedazzled starfish motif brought back memories of vacations spent in American motels by the ocean.
The standout pieces were the metallic jacquards, whether used for a matching hoodie-and-shorts set or in a minidress begging to be worn to Palm Springs. Kors paired white lace bellbottom pants with an easy sweatshirt, but they'd look equally spectacular dressed up on any of his favorite actresses for a breezy red carpet moment; there's also a jumpsuit version.
Kors is anything but practical, so few of these pieces could actually be worn to surf, but the collection captures a very specific kind of nostalgia — one that we think Kors customers will be happy to find in stores come spring.
See the complete Michael Kors Spring 2019 collection below: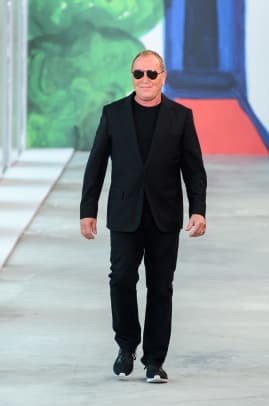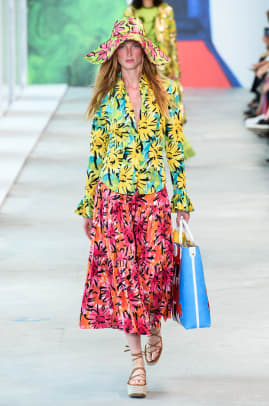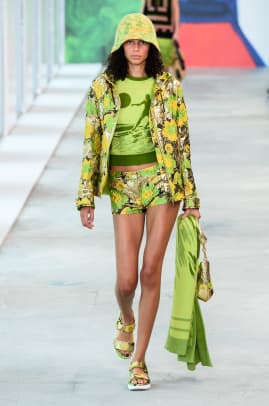 Want the latest fashion industry news first? Sign up for our daily newsletter.