Designers Want You to Head (Back) to Prep School for Spring 2019
Popped collars optional.
We're just three days into New York Fashion Week's Spring 2019 season, and — in great news for those select members of the New York Yacht Club — a singular aesthetic trend has already emerged. Prep is back, baby, and it's less buttoned-up than ever. The starched cotton collars, the rugby shirts, the layered cardigans, the varsity jackets — they're all here, and judging from what we've already across labels like Tory Burch, Monse and Chris Peters's CDLM, it's not going anywhere.
The style, which goes back to those traditional upper-class leisure activities (like tennis, sailing and squash) and private university-preparatory boarding schools typically seen across the Northeast and New England, has come in and out of fashion for decades. It was particularly prominent in the 1960s, thanks to the likes of Perry Ellis and Lilly Pulitzer, and again in the 1980s with Lacoste, Izod, J.Crew, Brooks Brothers and, of course, Ralph Lauren. Now, we're swinging back around, perhaps on as a sort of push back to the more recent, definitely more casual categories of streetwear, athleisure, normcore and more.
Whatever its reasons, prep is back again — if the Spring 2019 collections have anything to say about it, anyway. See it all below.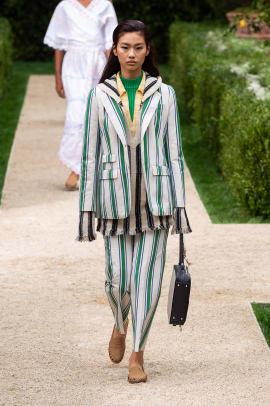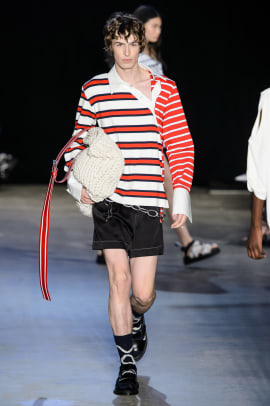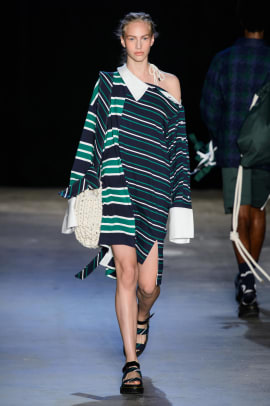 Sign up for our daily newsletter and get the latest industry news in your inbox every day.