16 Pieces of Opal Jewelry to Tap Into Your Mystical Side
Add some of these otherworldly gems to your jewelry box.
There's something about the shimmery, multi-colored depths of an opal that have made people instinctively project their fantasies onto the precious stone for millennia. In the Middle Ages, an opal was thought to render its wearer invisible "if wrapped in a fresh bay leaf and held in the hand," according to, well, Wikipedia; in the 1800s, it grew a reputation for bad luck after Sir Walter Scott's novel "Anne of Geierstein" connected an opal talisman with the death of its wearer. And even in the world of science, opals have at times shown up in ways that seem so whimsical they could almost be magic, like in the case of Nessie the Pliosaur, an Australian dinosaur that was discovered in an opal mine where its bones had become encrusted with the precious stone.
Even if you're not the superstitious type and don't care about dinosaur bones, however, it's not hard to love opals for straightforward aesthetic reasons. They come in a wide variety of colors, and their subtle shimmer is otherworldly in a way that's a bit entrancing. Looking to incorporate more opals into your own wardrobe? We rounded up the best opal jewelry, from dainty necklaces to funky earrings to modern-looking rings, featuring rocks in a range of colors. 
Click through the gallery below to see all of our favorite pieces.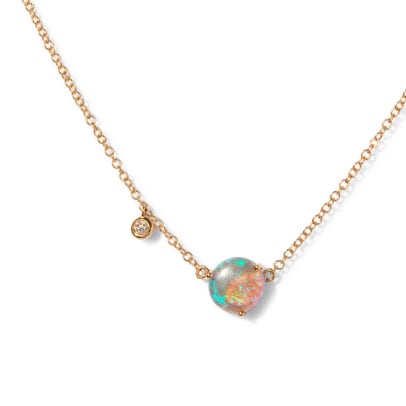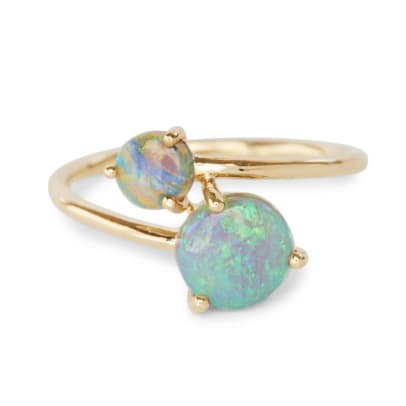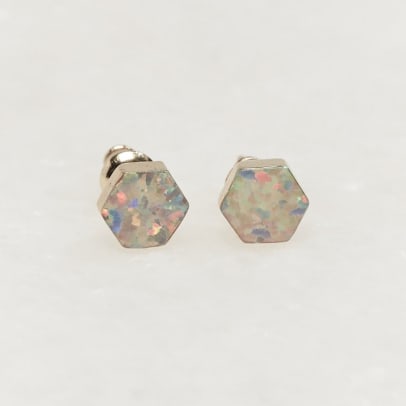 Please note: Occasionally, we use affiliate links on our site. This in no way affects our editorial decision-making.
Never miss the latest fashion industry news. Sign up for the Fashionista daily newsletter.