Giambattista Valli Showed a Runway Full of Really Beautiful, Capable Fashion for Spring
Sometimes, it's as simple as that.
It's the penultimate day of Paris Fashion Week and accordingly, the penultimate day of the entire Spring 2019 show season. Here in Paris, and certainly elsewhere, showgoers are still climbing out of a mighty Hedi Slimane- and political-adjacent fatigue; Monday marks a full weekend since Celine, no é, debuted on the runway. 
People remain upset by, and subsequently obsessed with, Celine for many reasons, some of which you can read about here. And while it's enormously unfair to make every review about Celine, my point is this: We're all very obviously eager to be handed a brand, or a collection, or a silhouette, even, that gives us the aplomb that Philo gave to her customer. 
Giambattista Valli is not Philo's Céline, but the brand does do for so many what Philo's Céline did: Deliver truly beautiful, capable clothes that makes that consumer feel her most beautiful, capable self. And isn't that what fashion should be doing, at its very best?
On Monday afternoon, Valli presented his Spring 2019 collection in a sparse floor of the Palais des Congrès. Showgoers sat on plushly carpeted rows as they waited for the show to begin, and when it did, down came one gorgeous look after another. While the line did offer those achingly pretty pieces that have made Valli's work so recognizable, especially on a red carpet, it also showed a wider array of options for those less precious customers. This was perhaps best exemplified by two different uses of the same darling lip print: one on a sweet, frilly minidress and another on a zoomy pantsuit. 
Elsewhere, Valli employed his signature ruffles, lace and gauzy silks alongside ornate embellishments and brocades, much in the same method that Valli's friend and contemporary, Pierpaolo Piccioli (who was sitting beside brand influencers like Olivia Palermo and Harley Viera-Newton in the front row), employs so familiarly at Valentino.
Tyler and I often remark that we have quite differing personal styles, but they tend to overlap at select intersections. This collection was one of them. It's the kind of collection that had a little something for everyone, and for everyone to feel like their best — their most beautiful and capable — selves. These moments of personal validation feel important now in a way I didn't realize them feeling earlier this week, and I don't think that should go unnoticed. 
Click through the gallery below to see Giambattista Valli's Spring 2019 collection in full.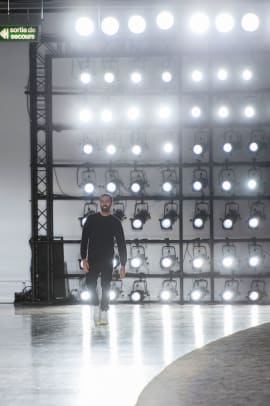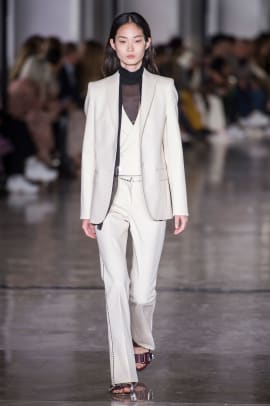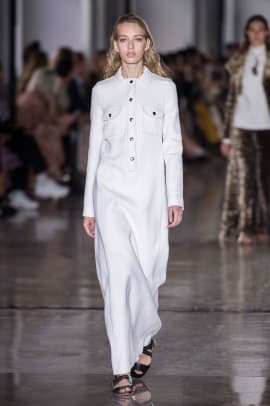 Sign up for our daily newsletter and get the latest industry news in your inbox every day.