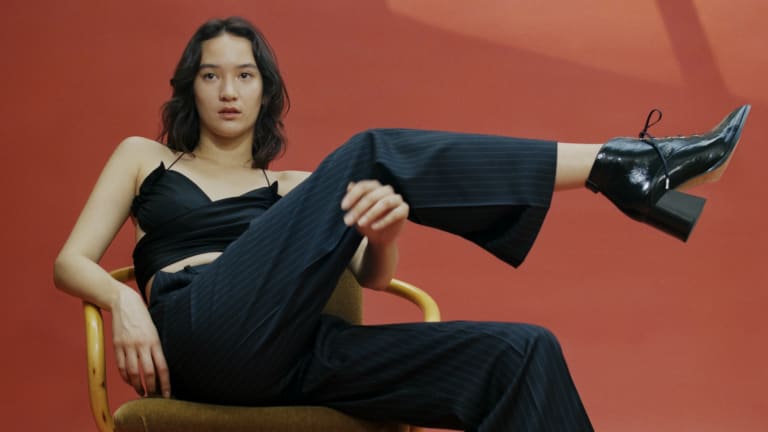 Labucq, From Rag & Bone Alum Lauren Bucquet, Is a Footwear Label to Watch
The Los Angeles-based designer's former boss Marcus Wainwright is an investor.
It's about a week after the debut of her new footwear brand Labucq when founder Lauren Bucquet and I connect, and so far, she's been pleasantly surprised by the response. "We shipped orders as far as Australia, the U.K., Canada and China. I'm very optimistic," she tells me over the phone from Los Angeles. "I knew that I had something that I was really proud of and I was excited to share it with everybody."
The arrival of Labucq was a long time coming. With 10 years at Rag & Bone under her belt, Bucquet has learned the ins and outs of footwear design, working directly with factories in Italy, Portugal, Spain and China, and eventually climbing the ranks to become the brand's Director of Footwear and Accessories. After leaving her top role in 2016, Bucquet moved out west, had her first child and took time off to figure out her next direction in the fashion space.
RELATED ARTICLES
"I came to the realization that I didn't need to be going in the traditional route of a brand in this business," says Bucquet. "There were other opportunities, looking at how the market was shaping up. It did take me stepping back from that mold and leaving New York to know how I wanted to do it."
Though Bucquet's business is entering a growing market of minimalist, under-the-radar shoe brands, what sets Labucq apart is its direct-to-consumer model, which allows for a lower price point — from $195 for a pair of flat mules with a square toe to $495 for suede over-the-knee boots. "I wanted to make sure that I was making these products at a premium level with really high quality, but at a price point that was more accessible than your typical contemporary designer," says Bucquet. "The ankle boots, which I'm selling for $350, would be closer to $600 in a traditional retail market."
Bucquet's expertise in footwear also adds value to each style. (After all, this is the person responsible for your favorite pair of Rag & Bone "Newbury" boots.) Important elements that generally come with an Italian-made shoe, such as true leather outsoles and lamb leather lining, are sometimes overlooked by new, startup brands trying to cut corners and costs. "We are a designer-led brand and I am standing behind everything," she says. 
And while Bucquet now lives across the country from her fashion roots, the brand is still connected to New York City, from shooting its debut campaign on-location there to working with certain vendors. Plus, Rag & Bone co-founder Marcus Wainwright is an investor in Labucq. "He's definitely given me advice on different aspects of the business and has always been great moral support for me," says Bucquet. "He was my boss and mentor for over 10 years. It's been nice to have him on board."
Bucquet is already designing Labucq's spring collection, which will include sandals and additional iterations of styles that customers are currently responding to. She's also thinking about opening a showroom space for the public to try on the collection, make purchases and, of course, meet the woman behind the brand. 
See more of — and shop — Labucq's debut collection in the gallery below.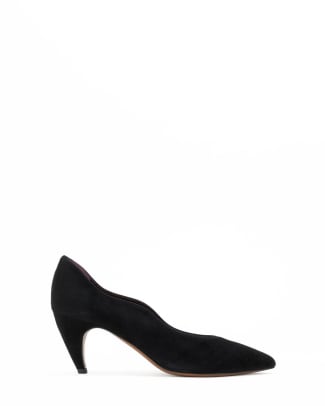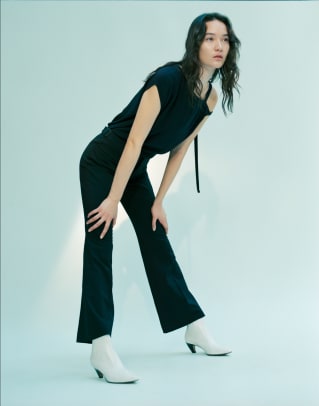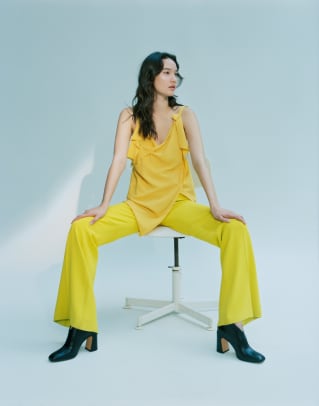 Homepage image: Labucq debut campaign. Photo: Courtesy of Labucq
Sign up for our daily newsletter and get the latest industry news in your inbox every day.