Meghan Markle Wore a Thing: Martin Grant Maxi Dress in Australia Edition
She accessorized it with a lei.
Ever since announcing her engagement to Prince Harry, the world's eyes have been fixed on Meghan Markle — and her style. We'll be following the Meghan Markle Effect™ with our column, "Meghan Markle Wore a Thing."
Prince Harry and Meghan Markle — a.k.a. the Duke and Duchess of Sussex — are continuing their Australian tour, and it's only day four, but they have both worn a lot of things. The pair was most recently spotted attending an event with a local surfing community group in Sydney that raises awareness for the importance of mental health and wellbeing. (Not to sound too Chandler Bing about it, but could they be any more wonderful?)
The beach-y, surf vibes were not lost on the Duchess, who chose a flowy sleeveless maxi dress by Martin Grant, sand-appropriate espadrilles and Karen Walker earrings. While the dress doesn't appear to be on sale yet anywhere currently, it is available for pre-order at Moda Operandi. The pleated-and-striped dress would have made for a stylish choice all on its own, but the Duchess made it even better by gamely topping it off with a festive lei (no doubt bestowed upon her by her hosts). 
We don't know about you, but we honestly can't get enough glimpses of the Duke and Duchess in their beachwear. Keep it coming, Harry and Meghan!
See more things the Duchess of Sussex has worn in the gallery below: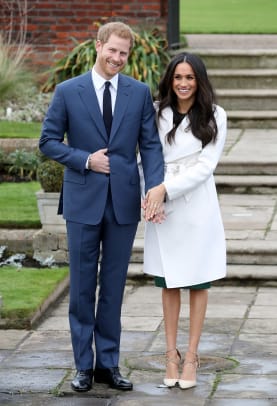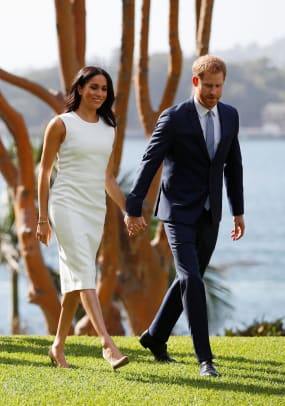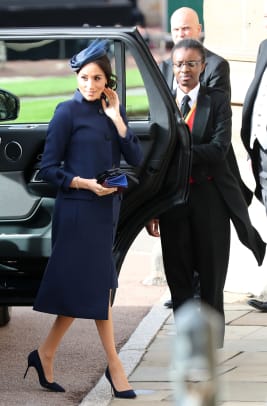 Sign up for our daily newsletter and get the latest industry news in your inbox every day.