Patagonia Fans Are Going to Dig Outdoor Voices's Cozy 'Outdoors' Collection
Further evidence the tech fleece is back is better than ever.
Once traditionally reserved for sporty, outdoorsy activities like October hikes in the Catskills and, to quote Fashionista writer Tanisha Pina, afternoons spent on the sidelines of AYSO soccer games, technical fleeces are staging a comeback in a big, cozy way. While the buildup has been something of a slow burn (beginning with "gorpcore" joining the lexicon in May 2017), it only reached a fever pitch more recently: The fleece jacket has found a new fashion life with recent collections from cool-kid designers like Sandy Liang and labels like Off-White. And suddenly, we all just want to be to be draped head-to-toe in layers of plush, recycled wool.
Outdoor Voices has a new collection, launching Tuesday, that caters to just that desire: Called "OV Outdoors," the new range is dedicated to those cozy essentials that keep us warm all season long. And according to a release, 90 percent of Americans now spend their lives indoors, so OV Outdoors was designed for layering — and to encourage us to get back into the soil-covered embrace of Mother Nature. 
The design itself, particularly for the hero item that is the MegaFleece Pullover, is pleasantly retro and reminiscent of those Patagonia fleeces our parents swaddled us in on snow days in the '90s. The entire collection features naturally technical fabrics like Merino and recycled wool, and while these goods would presumably be just as cozy for quality time spent on the couch (#DoingThings), they still bring the outdoors in with hazy colors inspired by a sunset. 
The full range comes priced from $55 (for its Merino T-Shirt) to $135 (for the MegaFleece Pullover), with items like anorak jackets, fleece shorts, half-zips and leggings in between. 
Click through below to see the full OV Outdoors lookbook.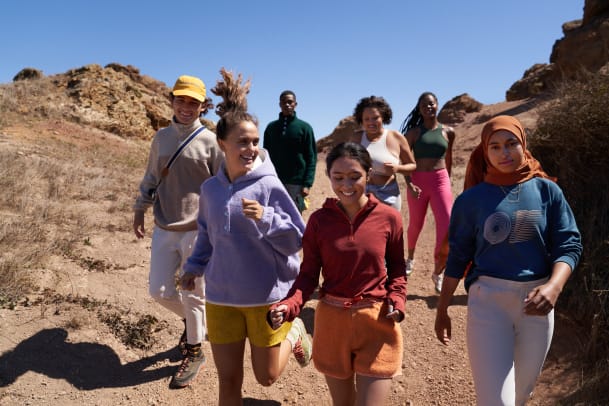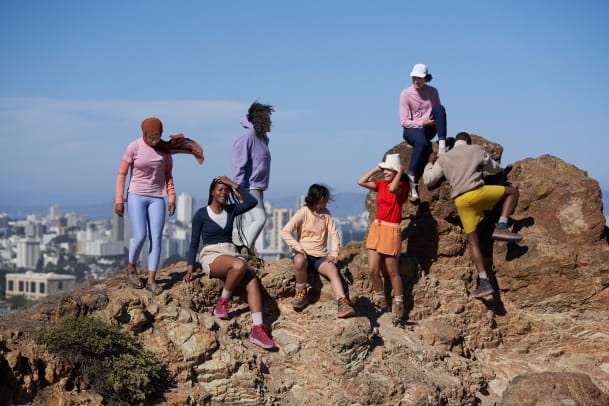 Sign up for our daily newsletter and get the latest industry news in your inbox every day.