14 Fleece Jackets That'll Convince You Fleece Jackets Are Cool Now
The cozy outerwear staple has found itself overlapping more and more in the fashion world.
For what feels like their entire existence, fleece jackets have been associated with true outdoorsy things — like hiking trips and parents on the sidelines of soccer games and the R.E.I. store in your hometown that feels (and maybe is) three miles long. But in the last couple of years, the cozy jacket has found itself overlapping more and more in the fashion world, adopted by some of fashion's favorite names like Sandy Liang and Off-White. In the same way that we've wholeheartedly accepted bike shorts and dad sneakers, the fleece jacket is cool now.
More than cool though, they're genuinely cozy and practical, making it a trend you won't regret jumping in on in a few short months. Go for a classic pullover, bomber, or a zip-up; dress them up for the office or all the way down for your morning coffee run. However you like your fleece, we promise you won't regret owning one.
Here, we've rounded up over a dozen of our favorite fleece options of the moment to satisfy just about any budget or style.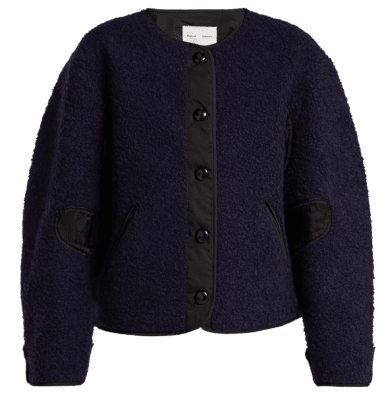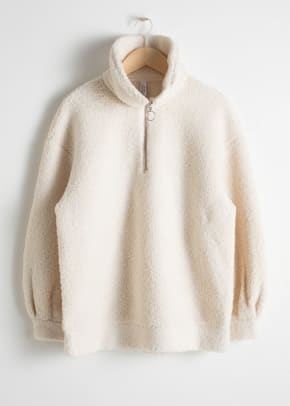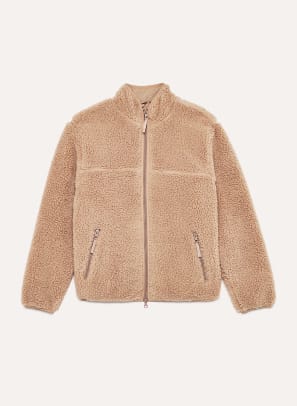 Please note: Occasionally, we use affiliate links on our site. This in no way affects our editorial decision-making.
Stay current on the latest trends, news and people shaping the fashion industry. Sign up for our daily newsletter.