14 Non-Greasy Hyaluronic Acid Serums That Will Turn Your Dry Skin Dewy
"It's a hero ingredient in skin care right now — the ultimate multitasker."
Hyaluronic acid is one of those skin-care ingredients you've probably been hearing a lot about lately. While it's not exactly new, its popularity and buzz are absolutely warranted — especially for those looking to get moisturized, supple skin but are also prone to breakouts or hate the feel of heavy, greasy ingredients. 
"Hyaluronic acid is a hero ingredient in skin care right now — the ultimate multitasker," says Dr. Joshnua Zeichner, director of cosmetic and clinical research at Mount Sinai in New York City. He's a big fan of the ingredient because it's one of the best hydrators available. "Think of hyaluronic acid like a sponge that can bind to 1,000 times its weight in water," explains Dr. Zeichner, noting that as a humectant, it draws moisture into skin and traps it there to keep skin dewy, plump and hydrated. 
All of those aforementioned benefits are why HA has been used in moisturizers for decades, but more recent research has also revealed other attributes of the ingredient. "What we now know is that it can also help stimulate the production of the body's own natural hyaluronic acid as well," explains Dr. Zeichner. That means it helps skin do a better job of maintaining its own moisture levels over time, and it can prevent signs of aging like premature fine lines that result from dehydration.
When it comes to seeking out the most effective hyaluronic acid-based products, it's all about finding a variety of molecular weights. If the very mention of the word "molecular" caused a record scratch in your mind and subsequently had you craning your neck, looking for Bill Nye, fear not. It's actually a pretty simple principle: "Just like pasta, HA can have many different shapes, and that affects its function," says Dr. Zeichner. "Large strands have a high molecular weight and sit on the surface of the skin to hydrate and soften it. Small strands have a low molecular weight and can penetrate into the skin to help plump it." Nothing like a good pasta comparison to make science infinitely easier to... digest.
Dr. Zeichner's favorite hyaluronic products include Neutrogena Hydro Boost City Shield Facial Gel Mist, which he says "offers hydration as well as environmental protection," since it includes antioxidants; L'Oréal Revitalift Derm Intensives 1.5 % Hyaluronic Acid Serum, which incorporates the aforementioned low and high molecular weight HAs for an all-around plumping effect; and SkinMedica HA5 Rejuvenating Hydrator which boasts an impressive five different molecular sizes of HA.
Click through the gallery below to see 14 of our favorite hyaluronic acid serums, including drugstore, K-beauty, natural and derm-approved options.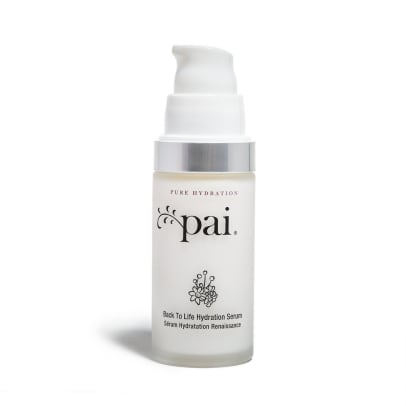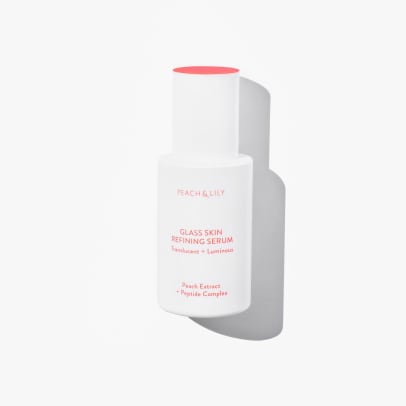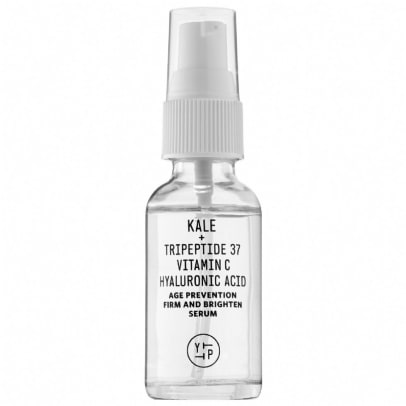 Please note: Occasionally, we use affiliate links on our site. This in no way affects our editorial decision-making.
Never miss the latest fashion industry news. Sign up for the Fashionista daily newsletter.