12 Hydrating Sheet Masks to Use When Your Face Is so Dry It Hurts
Because flakes aren't a good look on anyone.
If there's anything more annoying than dry, tight, itchy skin, we can't think of it. But unlike most irritating skin woes that can take weeks, if not months, to turn around, even extreme dryness can be fixed in a matter of minutes with a hydrating sheet mask.
On the off chance you haven't tried one of the Hannibal Lecter-looking face treatments, here's what you need to know about their magical moisturizing properties. "Sheet masks are most commonly serums that are impregnated onto a face-shaped piece of cloth, paper or gel," says Dr. Papri Sarkar, a dermatologist in Brookline, Mass. The main benefit of using one, besides being relatively affordable and easy to travel with, is that it helps the ingredients in the serum better penetrate the skin. "Getting through the skin isn't easy," Dr. Sarkar explains. "It's there for a reason: to keep stuff out, but in theory, the occlusive effects of the gel or fibers in the sheet will help an ingredient get into the skin faster and more effectively."
Whether you're perusing the beauty aisle at the drugstore or hitting up Sephora, the array of sheet mask options can be dizzying. There are sheets that are designed to firm, brighten, detoxify, exfoliate and more, and they all claim to hydrate, so how do you know which one to choose if combatting dryness is your number-one goal? Dr. Sarkar recommends scanning the label for masks that have hyaluronic acid (sometimes shown as sodium hyaluronate), ceramides and hydrating oils like avocado, jojoba and marula.
And while you can use a hydrating sheet mask any time you need a moisture boost, Dr. Sarkar warns against leaving one on past the time recommended on the packaging. "It's really important to take off your sheet mask before it starts to dry," she says. "Often people think that if they leave the mask on longer it will be more effective, but more time isn't always better. Letting the sheet mask dry on your skin will start wicking away some of the moisture that you just worked so hard to get in."
Click through the gallery below to see 12 of our favorite hydrating sheet masks, including drugstore, K-beauty, natural and derm-approved options.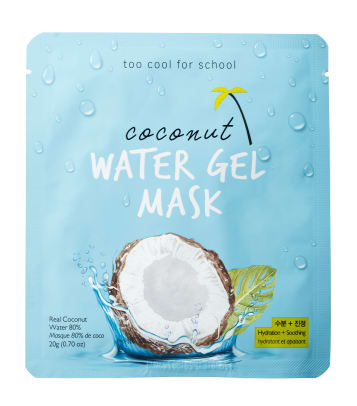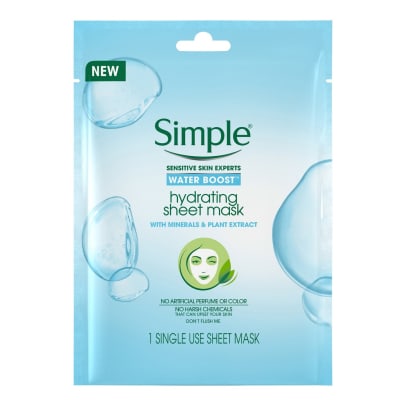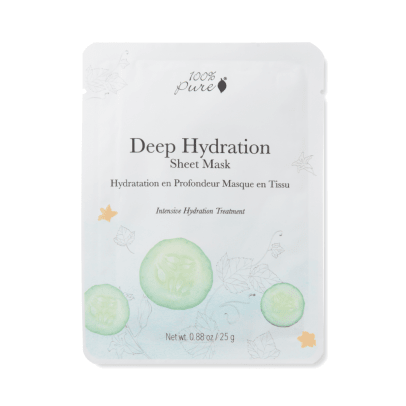 Please note: Occasionally, we use affiliate links on our site. This in no way affects our editorial decision-making.
Stay current on the latest trends, news and people shaping the fashion industry. Sign up for our daily newsletter.