Here Are the Best-Dressed Celebrities From the 2018 People's Choice Awards
Our fan-favorites are easing into awards season in short and statement-making dresses.
On Sunday evening, celebrities gathered in Santa Monica, Calif. at the 2018 People's Choice Awards to honor the best in film, television, music and pop culture, as voted by the general public. The fan-favorites didn't adhere to any strict dress code and appeared to be easing into to what will be a two month-long parade of glamorous gowns. Dresses were shorter, simpler and required far less tulle than some of the princess-like couture ensembles seen at something like the Oscars.
This red carpet had quite a lot in common with last week's pink carpet at the Victoria's Secret Fashion Show in that superfluous sequins and unusual silhouettes dominated. Aly Raisman arrived in a sparkly Balmain mini, while Rita Ora wore a light purple Versace gown that featured gilded floral embellishments. Also aboard the statement-making train was Danai Gurira in a beaded fringe and feathered Brock Collection dress and Shay Mitchell in an asymmetric crimson frock by Australian designer Toni Matičevski. 
On the quieter end of the style spectrum, Victoria Beckham, who was honored with the "Fashion Icon Award," chose a custom crisply tailored white suit complete with a lace camisole and black heels; elsewhere, Mila Kunis wore a minimalist square-neck black cocktail dress. And rounding out the well-heeled bunch, Amber Valletta kept things simple and sophisticated a bright red Victoria Beckham mid-length evening dress. 
Click through the gallery below to see of all the night's most memorable looks: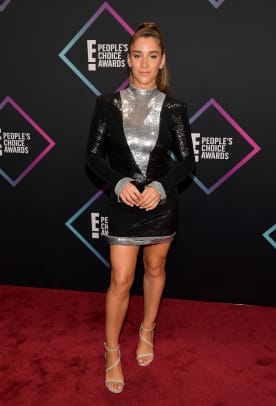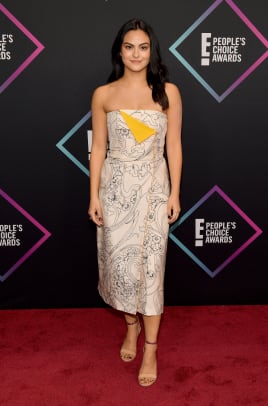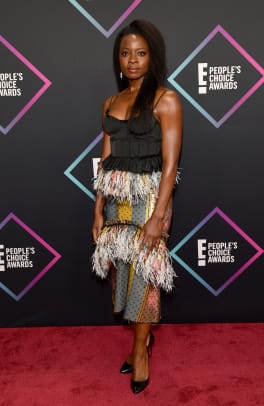 Stay current on the latest trends, news and people shaping the fashion industry. Sign up for our daily newsletter.