14 Pieces of Padlock Jewelry to Secure Your Style
From dainty and ladylike to BDSM-inspired and punk-appropriate.
Though the safety pin is often highlighted as the hallmark jewelry motif to emerge from the punk movement, its cousin — the humble padlock — deserves a closer look. Like safety pins, padlocks were everyday objects that punks appropriated as jewelry in a nod to democratic fashion that was available to everyone, not just the wealthy. But padlocks were removed from the mainstream even further by the way they referenced the locks, chains and handcuffs of BDSM subcultures.
That's not to say punks have always had the corner on padlocks being used in jewelry. Tiffany & Co. has been using its now-iconic heart-shaped padlocks in necklaces and bracelets since at least the '60s, meaning there's long been a more bougie option for those disinclined to get their jewelry from the hardware store. And today, there's a whole range of options available for the jewelry-lover with a penchant for padlocks.
Here, we rounded up the best selection of padlock jewelry on the market, from necklaces and rings to earrings and bracelets, across a wide range of styles and price points. Click through the gallery below to see our favorites.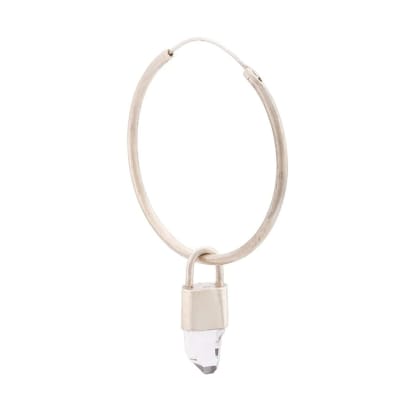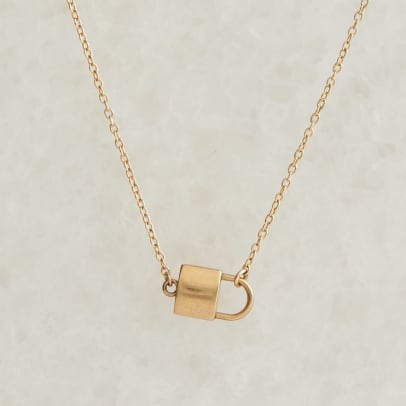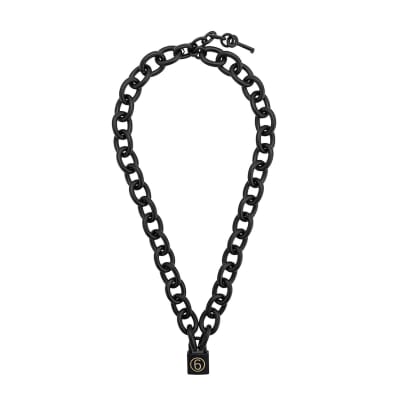 Please note: Occasionally, we use affiliate links on our site. This in no way affects our editorial decision-making.
Stay current on the latest trends, news and people shaping the fashion industry. Sign up for our daily newsletter.