Stella McCartney Just Launched Her First-Ever Bridal Collection
Because Duchess of Sussex Meghan Markle isn't the only one who wants to wear a sustainable gown on her wedding day.
For those who associate Stella McCartney with the Duchess of Sussex Meghan Markle's wedding reception dress, it may come as a surprise that the label has never technically offered a bridal collection. But that's all changing: On Tuesday, Stella McCartney announced the launch of its first full collection of wedding dresses.
Called "Made with Love," the bridal collection expands on the limited-edition dress of the same name that was launched in June of this year and modeled after the exclusive design created for the Duchess. The brand-new range includes seven wedding dresses, an embroidered lace jumpsuit (available in both white and red) and an ivory tuxedo. Each piece features a blue "Made with Love" tag that's meant to act as the bride's "something blue." As with all Stella McCartney collections, ethical manufacturing was a central concern in the creation of the pieces.
"Staying true to Stella's commitment to sustainability, the collection is crafted using her luxurious sustainable viscose, as well as modern version of traditional couture fabrics including lace and chiffon," the brand said in a release.
The full collection is available in select Stella McCartney stores and through retailers like Nordstrom, Saks Fifth Avenue, Harrods, Net-a-Porter and Selfridges. See more images from the new collection below.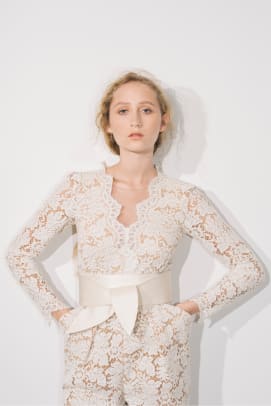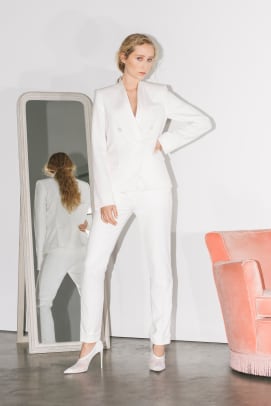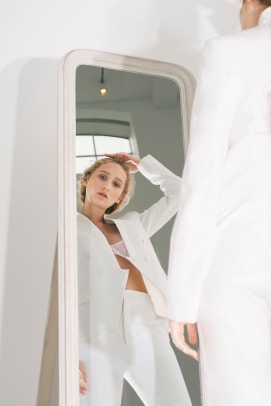 Stay current on the latest trends, news and people shaping the fashion industry. Sign up for our daily newsletter.