See Alexander Wang, Gigi Hadid and Misty Copeland Star in the 2019 Pirelli Calendar
Photographed by Albert Watson.
Scroll down for more updates to this story.
The highly anticipated Pirelli Calendar unveiled its 2019 cast and concepts on Thursday. Shot by Albert Watson, this year's calendar centers around four narratives played out by Alexander Wang, Gigi Hadid, Misty Copeland and others.
That the calendar seeks to go beyond simple portraiture this time around reflects the rebrand that's been underway since 2015. After decades of being known as, basically, a mixture of fine art and soft porn, the Pirelli Calendar started to shift its focus with the 2016 calendar. Lensed by Annie Leibovitz and featuring philanthropists, writers and comedians rather than just traditional, professional models, that year's edition was the least-naked Pirelli calendar ever.
The next year, the calendar featured A-list actresses (and one professor) photographed by Peter Lindbergh and presented without airbrushing. Last year's calendar upped the ante even more with an all-Black cast styled by Edward Enninful and photographed by Tim Walker in a creative retelling of "Alice in Wonderland."
Though this year's shoot is in keeping with Pirelli's move away from sexed-up model shots, its concept feels less daring than the momentum of the last few years would have foreshadowed. The images center around four mini-narratives: Gigi Hadid as a wealthy, but sad woman hanging out in her Manhattan home; Misty Copeland as an aspiring classical dancer who pole-dances to make ends meet; Laetitia Casta as an aspiring painter; and Julia Garner as a botanical photographer who wants to be a portraitist. 
"Albert Watson seeks to narrate their journey, to understand the emotive power of their dreams, the turning points, the moments of victory and defeat, and how they faced each in turn," said Pirelli in a release.
The calendar's mini-narratives also include a few men in supporting roles as boyfriends or, in Alexander Wang's case, the "best friend and confidante" of Hadid's heiress character. (Wang, it's worth noting, is the first designer to ever appear in the calendar.)
Take a look at more behind-the-scenes photos from the 2019 Pirelli Calendar below.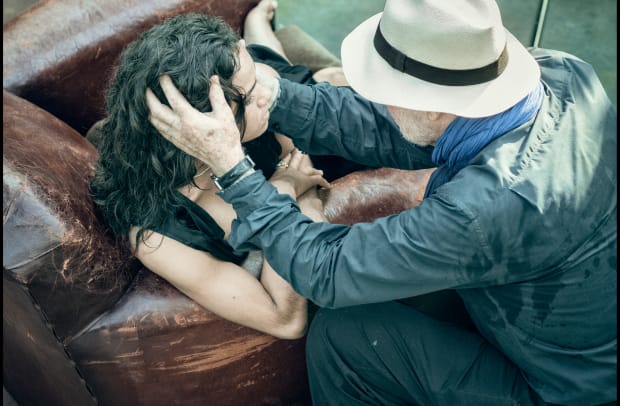 UPDATE, Wednesday, Dec. 5, 10:15 a.m.: Pirelli unveiled the official images of its 2019 calendar, titled "Dreaming," on Wednesday in Milan. A total of 40 color and black-and-white photos, shot by Watson in a wide cinematic format, feature Hadid with Wang, Julia Garner, Copeland with Calvin Royal III and Laetitia Casta with Sergei Polunin. 
"I wanted to create something that was more than just a portrait of somebody — I wanted it to look like a film still," said Watson in an official statement. "I wanted people looking at the calendar to see that my aim was photography in its purest form, exploring the women I was photographing and creating a situation that would convey a positive vision of women today."
Each woman in the calendar is portrayed in her own vignette or film still: Hadid's storyline, for example, is that she's separated from her partner, lives alone and looks to Wang as her confidant; Garner is a young botanical photographer on assignment at a tropical garden in Miami. Copeland channels her own ballet career to play an aspiring dancer who dreams of performing in Paris, while Casta is a painter who lives with her partner, played by Polunin.
"Each of the four women has her own individuality, her own particular purpose in life, and her own way of doing things. And they are all focused on their future," says Watson. "So the underlying theme is that of 'dreams,' but the basic idea behind the whole project is that of telling a story in four 'little movies.'"
Take a look at the official photos from the 2019 Pirelli Calendar in the gallery below.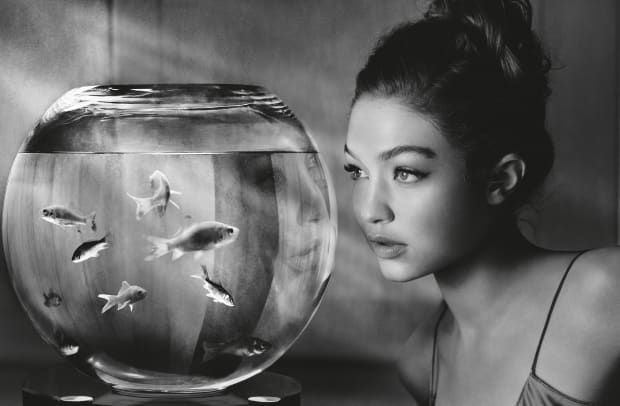 Stay current on the latest trends, news and people shaping the fashion industry. Sign up for our daily newsletter.