18 Gifts for the Person in Your Life Who Won't Shut Up About CBD
Including tinctures, gummies, lip balms, masks and oils.
We know it's hard to find the right gifts for your loved ones, so we've compiled a ton of fashion and beauty-focused gift guides tailored to a range of interests and budgets. Check out our latest below and find more right here.
Admit it: You have at least one friend who simply cannot shut up about CBD, aka cannabidiol, aka the non-THC-containing ingredient derived from cannabis that's lauded for its anti-anxiety, pain-relieving and moisturizing properties. For my friends, that person is me. Ever since I first wrote about weed-based beauty products back in April of 2017, I've been pretty much hooked — which is weird, considering I've never exactly been a weed person. 
Since then, the CBD industry has exploded, with brand after brand scrambling to create its own CBD-infused edibles, tinctures, oils, masks, moisturizers, lip balms and even hair masks in an arms race of trendiness. As a beauty editor, I get the question constantly: Does CBD work? My go-to answer? Unfortunately, since cannabis is woefully under-researched, there's not a whole lot of conclusive evidence just yet. But the research that has been done is promising.
Just as actives like caffeine and melatonin can affect different people in drastically different ways, so can CBD. That said, in my own experience, ingestible forms of the ingredient can noticeably reduce my millennial anxiety and chill me out, even sometimes helping me fall asleep more easily. I've also found topical forms to be incredibly effective for muscle pain relief. So trendiness aside, CBD has brought a lot of positivity to my life, and now that it's officially gift-giving season, I'm hoping to pay it forward in the form of cannabidiol-spiked gifts.
But I'm no expert, not by a long shot. In order to... weed through the many, many CBD options on the market, I enlisted some help from Marta Freedman, the co-founder of Nice Paper, a site dedicated to making marijuana de-stigmatization and education accessible, chic and fun. 
First, I asked Freedman for a quick CBD lesson. "CBD oil is extracted from the leaves, flower and stalks of hemp or cannabis. Hemp is any cannabis plant that has 0.3 percent or less THC. Hemp oil is just the seeds of a hemp plant. Great, but no active cannabinoids and much, much less expensive to source," she explains. "For topicals, some studies show that 200mg of CBD per ounce is necessary for effective pain relief, and tinctures should have 10-20mg of CBD per dose, with most of them averaging 500mg per ounce."
Another important warning is that though CBD won't get you high, it may contain trace amounts of THC. "While the amount is so small, if you're subjected to drug tests, it's best to seek products with CBD isolate instead of full-spectrum [versions]. It's also important to note that doctors consider CBD a psychoactive — it just doesn't get you high. If CBD does what we think it does for anxiety, that means it has an impact on your brain, it just isn't a psychoactive in the same way THC is," says Freedman.
For the right recipient, CBD gifts can make a great option. "CBD has a lot of promise, and from what we know, most people in your life can benefit from the healing properties of it," says Freedman. "While there are no clinical trials on CBD (yet), preliminary studies show cannabidiol can regulate oil production — a cause of breakouts — to help with inflammation and cell regeneration."

The things is, most of the cannabis beauty products on the market don't actually contain CBD. "Many products only contain hemp seed oil," says Freedman, citing Vertly, Kana, Ildi Pekar, Cannuka and Apothecanna as brands that fully disclose the chemical compound on their ingredient lists. (Nice Paper also recently published a roundup of its favorite cannabis beauty products, which is definitely worth a read.) 
In the gallery below, we've rounded up 18 CBD- and hemp-laced beauty picks to gift your cannabidiol-obsessed loved ones this year. Shop on and chill out.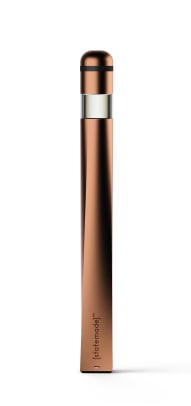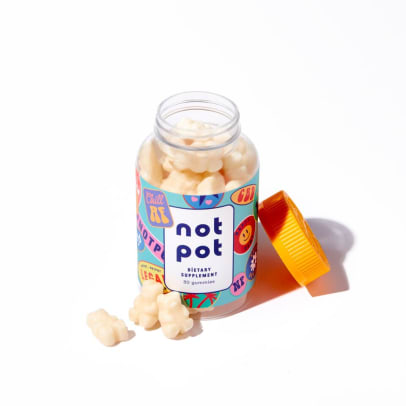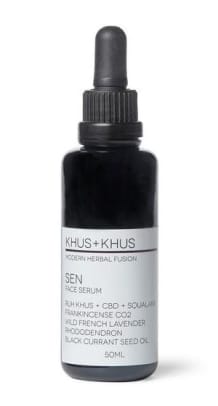 Please note: Occasionally, we use affiliate links on our site. This in no way affects our editorial decision-making.
Never miss the latest fashion industry news. Sign up for the Fashionista daily newsletter.