A Meghan Markle-Themed Gift Guide for the Royally Obsessed
A day rarely goes by without the Duchess of Sussex wearing A Thing, so why not take some holiday shopping inspiration from her style?
We know it's hard to find the right gifts for your loved ones, so we've compiled a ton of fashion and beauty-focused gift guides tailored to a range of interests and budgets. Check out our latest below and find more right here.
It was barely a year ago when Meghan Markle and Prince Harry announced their engagement, only seven months since the Duchess of Sussex title was made official and mid-October when the couple shared the news that they are expecting their first child. We're not here to jog your memory, but rather to put things in perspective about how quickly Markle's every wardrobe change has become headline-making and the topic of many conversations among your Royal Family-obsessed friends. Maybe you weren't always paying attention (meaning you should be keeping up with our frequent column "Meghan Markle Wore a Thing"), but here's a chance to make up for it.
Be it gems from Club Monaco and J.Crew, timeless pairs of Manolo Blahnik heels, or local designer items that document the duchess's travels from Edinburgh to New Zealand, the pieces we've picked have Markle's stamp of approval all over them. That is to say, she's worn them in 2018 — and chances are high that your best friend, sister-in-law, or any other Markle stan you're gifting this season would like to as well once 2019 rolls around.
While it's impossible to copy every fashion item the Duchess has made covetable during her short but history-making reign due to sold-out stock (thank you, Markle Effect) and exclusive access to custom Givenchy, the gifts below include key pieces that channel her classic, tailored and occasionally royal-protocol-breaking aesthetic. Think: Wool peacoats in rich solid colors, the little black non-boring dress, delicate jewelry to wear everyday, wide-neck silhouettes that channel you-know-who's wedding dress, sophisticated floral prints and a very polished pair of sneakers. It's the only kind she wears.
Browse 18 gifts that have been practically curated by Markle herself (but also, just as importantly, by us) in the gallery below.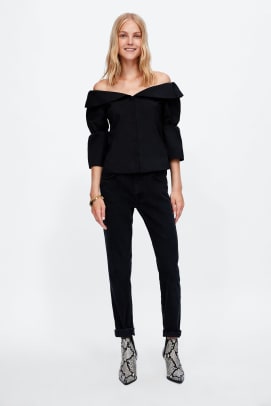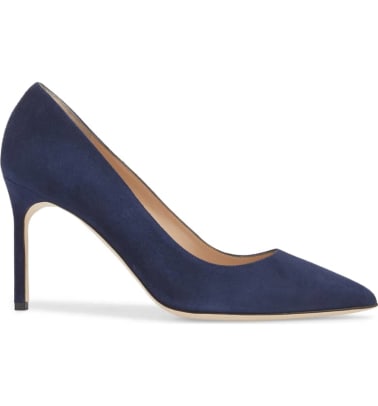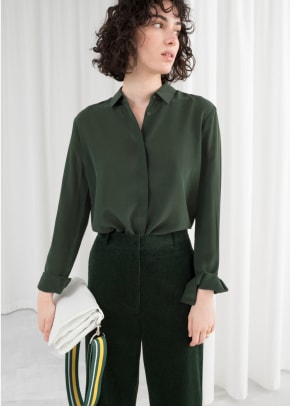 Please note: Occasionally, we use affiliate links on our site. This in no way affects our editorial decision-making.
Want the latest fashion industry news first? Sign up for our daily newsletter.