This Is a Post in Appreciation of Tracee Ellis Ross's Style in 2018
She had her best year yet on the red carpet.
It's been a long 12 months, and before we kick 2018 to the curb, we're looking back at all of the most memorable, game-changing fashion and beauty things that went down. Follow along with us as we look back at the year in review.
If you start your year of red carpet appearances wearing a sparkling silver jumpsuit (by Balmain, no less), then chances are you're going to have one hell of a fashionable 12 months. We're, of course, talking about Tracee Ellis Ross — a dazzling beacon of light during what felt like one of the longest, darkest years in a while.
From parties to premieres to award ceremonies (to, of course, sitting on stage to chat with Michelle Obama — something she's done twice this year!), Ross took on the role of professional fashion savant, educating her bystanders that wearing clothes is a prime opportunity to speak volumes — literally, in the case of one Valentino number. I mean, did you see her at the Emmys? She's proven to be a chameleon of sorts, too; always down to give any aesthetic a try, like day-glo neon in Christopher Kane, ever-so-pretty lace by Simone Rocha, floor-length florals with Carolina Herrera and practically full-on feathered wings from Giambattista Valli.
Ross's standout looks have made quite the impression on the fashion industry, too, garnering her a number of front-row seats for such luxury houses as Chanel, Valentino, Versace and Prada, along with three American fashion magazines covers: Glamour's February issue, Vanity Fair's special Emmys issue and InStyle's November issue (fittingly, its "Best Dressed" edition).
The sartorial brain behind Ross's red carpet chops is stylist Karla Welch, who took on the "Black-ish" lead actress as a client about a year and a half ago — though, according to Welch, it "seems like forever in the best way." (Their first red carpet event working together was the 2017 Met Gala, where Ross wore a blue Comme des Garçons dress.)
"It's a bit of a funny story of how we got together," Welch recalled to Fashionista. "I was on a plane and Samira Nasr, who at the time was the fashion editor of Elle, called me. I thought she was going to assign me an editorial but instead, she said, 'I want you to work with my bestie.' And the rest was history.""
It's hard for Welch to pick a favorite look of Ross from the past 12 months because she says they approach each red carpet outfit as special and memorable. Obviously, that collaborative process shows: For Marie Claire's 2018 Image Makers Awards, the two arrived in matching red and pink Valentino tracksuits — a stylish homage to their creative relationship.
But if Welch had to choose one of her best memories dressing Ross, it would be her hosting the 2018 American Music Awards, which involved up to 10 looks exclusively by Black designers, including Kerby-Jean Raymond of Pyer Moss, Virgil Abloh of Off-White, Olivier Rousteing for Balmain, Carly Cushnie of Cushnie and Dapper Dan for Gucci, among others. "It's incredibly meaningful to have a client who uses her platform and therefore allows you to use yours," says Welch, an avid political activist herself.
As 2018 comes to a close, we took a trip down memory lane with some of Ross's best ensembles worn throughout the year, which you can view in the gallery below. Just like Welch, we can't seem to choose a favorite red carpet look, but it certainly makes us more excited for what Ross and Welch will treat us to in 2019.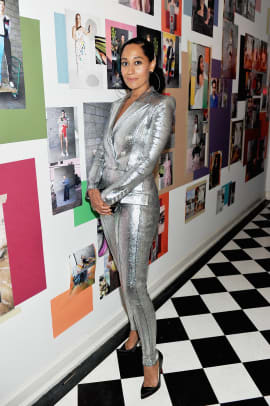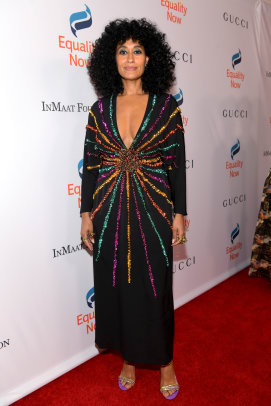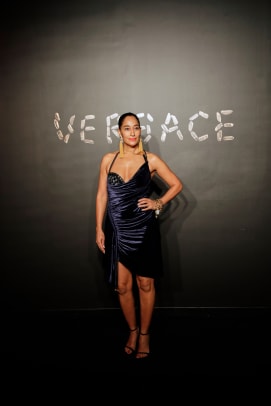 Sign up for our daily newsletter and get the latest industry news in your inbox every day.