This Week's Best Dressed Were Seen Front Row at Couture Week in Paris
While awards season is well underway, the fashion show circuit is just getting started.
We're in the thick of red carpet appearances (and predictions) for awards season, but additionally, the fashion show circuit is just getting started. On Thursday, Couture Week wrapped in Paris, which brought us all sorts of sartorial splendor: Valentino's stunning florals-inspired collection, Balmain's futuristic freak-fest, Dior's circus-ring runway, Viktor & Rolf's meme-y gowns and Chanel's poolside show, to name a few.
Of course, what was worn among the front-row regulars and street style crowd received just as much attention as the haute couture that debuted on the runway. Celine Dion, who attended Valentino, Armani Prive and more, was one of our favorites for her enthusiasm (and tears) at every show, as well as Kristen Stewart at Chanel (obviously) and Dior's stacked roster of young and stylish influencers, including Chiara Ferragni and actress Kiki Layne.
And while most of our attention was focused on all things couture, a few Hollywood-adjacent events caught our eye, too, like Greta Lee's Balenciaga throwback at the premiere of Netflix's "Russian Doll" in New York City. (Chloe Sevigny, who's also in the new show, wore a very cool leather romper, courtesy of Miu Miu.) Plus, Anna Wintour made a rare public appearance — all in the name of her favorite sport, tennis — during the 2019 Australian Open in Melbourne.
See them all, and the rest of this week's best dressed, in the gallery below.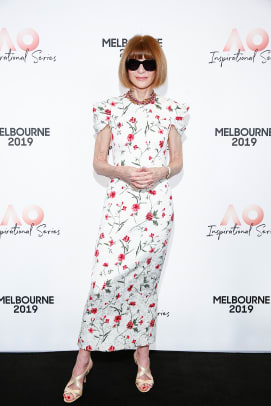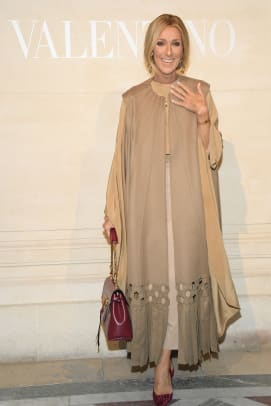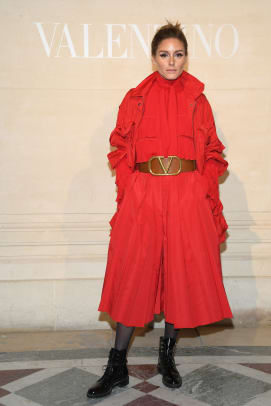 Sign up for our daily newsletter and get the latest industry news in your inbox every day.