Swap Your Eye Cream for One of These 9 Brightening, De-Puffing Oils
They're game changers for sensitive, dry skin.
"Oil" used to be a dirty word in the skin-care realm. Let's not forget that in 1999 "Oil of Olay" permanently changed its brand name to Olay, recognizing that '90s and early-aughts era consumers wanted to be matte and abhorred the notion of appearing greasy. Fast-forward 20 years, and the beauty industry has very much come around on oils, realizing that it's not about cutting out all oils, but rather about using the right ones. Beauty brands and shoppers alike decided to ditch mineral oil and its pore-clogging ilk, instead turning to lighter, antioxidant-rich versions, many of which absorb so quickly they feel "dry" to the touch in seconds. In 2019, the face oil sector is absolutely booming. And within that category, eye oils — which, exactly as they sound, are oil-based treatments dedicated specifically to the eye area — are a major trend. But are they really worth ditching your tried-and-true eye cream for, or are they just a gimmick?
"Oils serve a similar function to traditional eye creams; however, they use an oil vehicle and often contain all-natural and botanical ingredients," says Dr. Joshua Zeichner, a dermatologist at Zeichner Dermatology in New York City. Where most eye creams and serums already contain oils, they typically also include water and other ingredients to bind the formulas together and drive hydration deeper into skin before trapping it there. 
"Water content is the key difference. Eye oils do not contain water or water-based ingredients; eye creams do," says Dr. Hadley King, a dermatologist at Day Dermatology & Aesthetics in New York City. "Creams also contain [ingredients] like humectants that work to hydrate the skin. Water and water-based ingredients are absorbed into deeper layers of the skin, where they are active. So, if your skin is already well-hydrated, an eye oil may be a good fit for you. If your skin would benefit from hydration then a cream may be a better fit, or a cream followed by an oil — an oil by itself helps the skin barrier but it won't specifically hydrate the skin."
This may be a good time for a reminder that there's a difference between hydrating and moisturizing skin: Hydrating ingredients deposit moisture into skin, while moisturizing ones trap water there and prevent moisture loss. 
With that in mind, Dr. King notes that if you're prone to puffiness, an eye oil could be your best bet over a cream. "There are some people who get increased puffiness in the skin around the eye area when they use creams from over-hydrating the skin and locking in all of that moisture. It's possible that a light eye oil could be better for this issue because it won't be as hydrating." Certain formulas which contain caffeine, like Kora Organics Noni Radiant Eye Oil, take de-puffing one step further. "It contains coffee seed extract, which can be a helpful ingredient to decrease puffiness because it constricts the blood vessels," she notes.
Ideal for dry or irritation-prone skin, oils can be particularly coddling for the undereyes. "Especially if your skin is very sensitive, an oil may be a good option to try," says Dr. Zeichner. They can also be especially effective when it comes to delivering other oil-soluble ingredients to the skin, notes Dr. King, citing examples of vitamin E, vitamin A and squalane. "Caffeine, an ingredient that can be helpful to decrease puffiness in the eye area, is unique in that it is both water- and oil- soluble," she adds.
But where oils fall short is with water-soluble ingredients, which they tend to repel, notes Dr. King, pointing to vitamin C, the B vitamins and alpha hydroxy acids, so if you're set on depositing those around your eye area, a serum or cream may be a better option. As for other potential downsides associated with using an eye oil, Dr. Zeichner notes the obvious: Oils are drippy as hell. Although he expresses that in a slightly more doctorly way. "The very nature of oils makes them more challenging to apply because of their liquid consistency. Extra care should be taken when applying these products around the eyes to keep them on the skin and not in the eyes themselves," he explains. Luckily, many of the eye oils on the market are equipped with handy droppers or rollerball applicators to minimize the drip factor and maximize control over the formula.
Click through the gallery below to see (and shop!) nine eye oils you may want to work into your skin-care routine.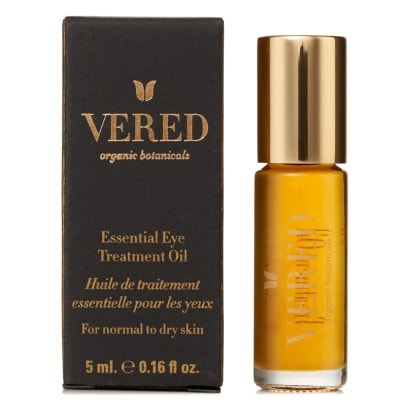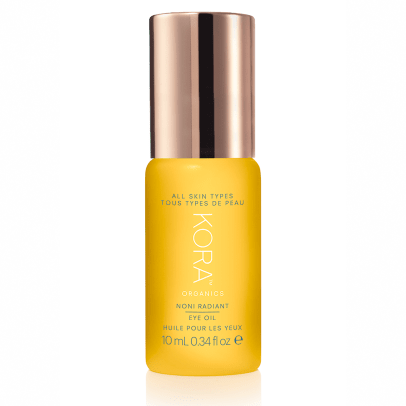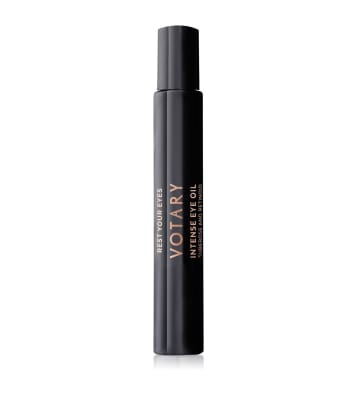 Please note: Occasionally, we use affiliate links on our site. This in no way affects our editorial decision-making.
Never miss the latest fashion industry news. Sign up for the Fashionista daily newsletter.