Crochet Bags Are the Unexpected Winter Accessory You Need
The craft isn't just for old ladies and flimsy afghan quilts.
If you Google the origins of crochet, you'll get a variety of theories as to where and when the needlework technique came about. It appears the first decisive evidence of the craft was in Europe during the late-19th century, where it was thought of as a method for producing a cheap substitute for traditional lace. Though its reputation as an inferior craft changed once royally approved by Queen Victoria, who bought crocheted lace made by Irish women struggling to make a living after the potato famine. But it wasn't until the 1960s and '70s that the crochet boom really began. And since fashion is currently aboard what feels like a never-ending nostalgia train, the DIY-friendly trend has had a bit of a renaissance.
For the last few seasons, designers have shown their affinity for the grandma-style knits on the runway, especially in the form of cute and colorfully crocheted accessories. Bags, in particular, have made it clear that crochet isn't just for old ladies and flimsy afghan quilts. Rather, these designs are offbeat and wildly experimental and come in a variety of silhouettes, materials and sizes.
Ahead, shop 19 crochet bags – at a range of styles and price points — to spruce up your winter wardrobe.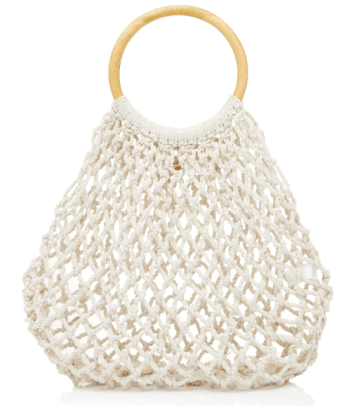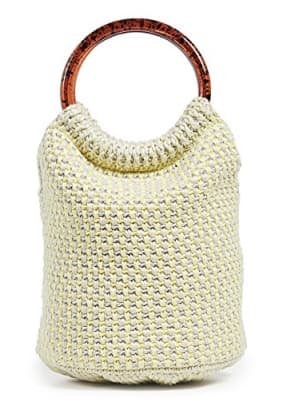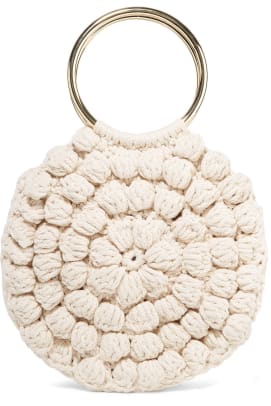 Please note: Occasionally, we use affiliate links on our site. This in no way affects our editorial decision-making.
Sign up for our daily newsletter and get the latest industry news in your inbox every day.