The Best Dressed Celebrities at the 2019 Grammys
From Cardi B to Michelle Obama, stars took some risks that paid off.
While most of awards season consists of quite serious affairs where celebrity guests tend to go the safe, classic Hollywood glamour route, the Grammys are a place where stars feel more comfortable taking risks, and that they did. This typically results in a series of hits and misses, which can be more interesting to watch anyway, but we're here to talk about the hits from Sunday night's event.
There was Cardi B in an iconic 1995 Mugler throwback; Michelle Obama looking stunning in head-to-toe sequins by Sachin & Babi; Lady Gaga in sparkly Celine by Hedi Slimane; and St. Vincent remaining one of the only people who can still pull off a mullet-hem dress, to name a few of our favorite women. But the men really stepped it up Sunday night, too: Prada did an excellent job dressing Jack Antonoff and Charlie Puth while Mark Ronson looked dapper as ever and Leon Bridges won the cool award in buzzy New York label Bode.
Click through the gallery below to see all the best-dressed celebrities at the 61st Annual Grammy Awards.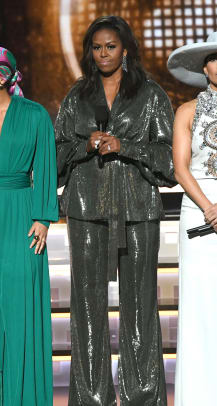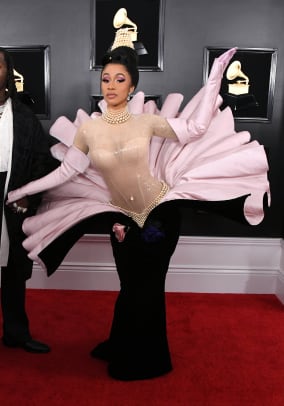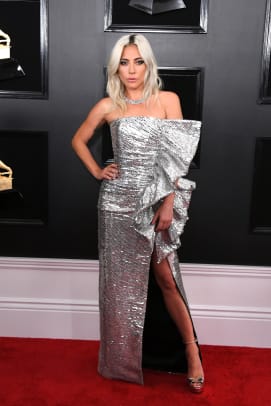 Stay current on the latest trends, news and people shaping the fashion industry. Sign up for our daily newsletter.