11 Hair Diffusers That Will Make Your Curls Look Their Best
It's about time you add this wave-transforming tool to your routine.
If you have curly, wavy or textured hair, it's about time you add a diffuser to your routine. To clear the air: No, we're not talking about those machines that vaporize your favorite essential oils. "A diffuser is an attachment that diffuses the airflow from the hair dryer," says hairstylist Stacey Ciceron. "Without this attachment, the powerful air from the dryer would blow hair around and disturb the natural curl pattern." So, when you want frizz-free definition without the eight-hour long dry time, this MVP of a tool boosts any type of curl, long or short.
The success of a diffuser has less to do with the attachment and more to do with how you manipulate the settings and your products. "High heat, low airflow and a great curling product will ensure you have the best results," says hairstylist Rachelle Hawkins. She suggests saturating your hair with your go-to curl creams and gels, then allow hair to dry at least 75 percent before diffusing. 
But, if you're pressed for time, Ciceron has a solution: "Use the dryer and diffuser on the outermost layer of the hair without disturbing the hair at all," she says. Then, after a bit of drying time, flip hair upside-down and scrunch sections of curls with the diffuser, moving the device toward the root.
Now that you know how to use it, you're definitely equipped to get a diffuser for yourself. But first, one more tip: Before you add it to your cart, find the measurements of both your dryer and the potential diffuser to make sure they fit together to avoid an annoying return! In the gallery below, shop 11 amazing diffusers available right now.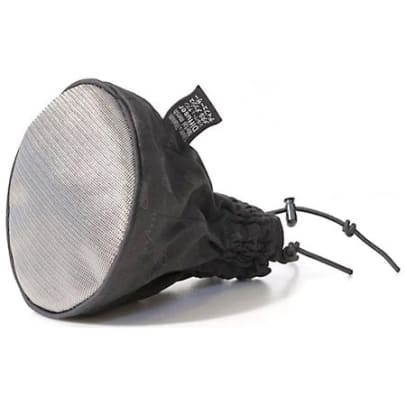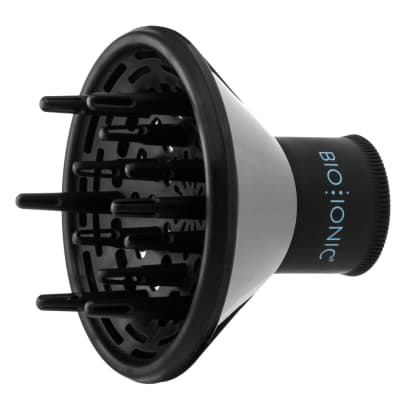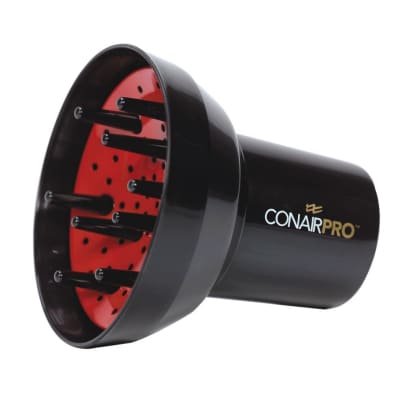 Stay current on the latest trends, news and people shaping the fashion industry. Sign up for our daily newsletter.