Bruno Sialelli Makes His Runway Debut With Lanvin's Fall 2019 Collection
See every look straight from the runway in Paris.
Lanvin announced that it had hired Bruno Sialelli as its new creative director almost exactly one month ago in January, and his runway debut for the French fashion house arrived shortly after on Wednesday at Paris Fashion Week. 
The industry certainly has its eyes on Sialelli's Fall 2019 collection, as the relatively unknown designer is the brand's fourth hire in as many years. (Lanvin's previous Artistic Director Olivier Lapidus stepped down in 2018 after less than a year and only two collections. The in-house design team was responsible for the women's line until Sialelli came along.) "Bruno has the ability to understand trends and reinterpret important elements of our history," said Lanvin CEO Jean-Philippe Hecquet to The New York Times, and who, in fact, chose Sialelli for the job.
Sialelli's first run with Lanvin certainly brought a fresh and lively new start to the troubled fashion house. Though his previous stint with Loewe, where he was the director of menswear, is strongly apparent throughout the collection. But there was enough to keep things interesting until next season, like a modern mix of fabrications and layering all wrapped up into one look and cool artistic prints and motifs, including, of course, a bit of Lanvin logomania. Whether or not Sialelli's debut will attract buyers and sales, however, is too early to tell.
See the entire Lanvin Fall 2019 collection in the gallery below.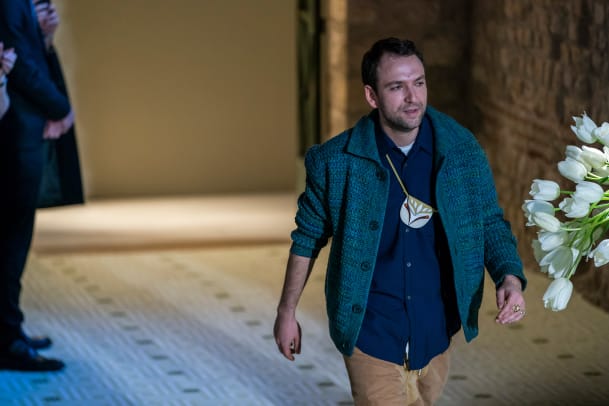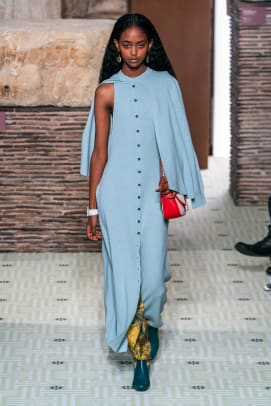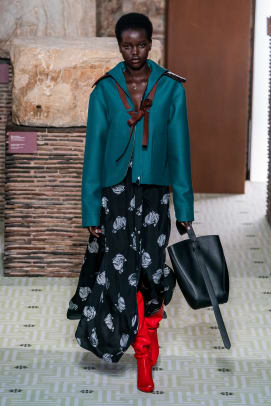 Sign up for our daily newsletter and get the latest industry news in your inbox every day.