Madewell Launches Its First-Ever Sustainable Swimwear Collection
All the pieces are made from recycled plastic and retail for under $100.
Textiles made from recycled plastic bottles have become increasingly popular and accessible of late, showing up in everything from puffer jackets to shoes to swimwear. On Tuesday, Madewell got in on the action in a new way by launching its first-ever sustainable swimwear line that takes advantage of just those sorts of materials.
Called Second Wave, the collection includes 32 pieces that range from high-waisted bikinis to backless one-pieces in simple prints or solids. Each piece retails for under $100, with bikini bottoms starting from $40 and one-pieces starting at $70. According to an email from a brand representative, "Madewell used approximately 50,920 bottles to produce the Second Wave collection," with each piece of swimwear using between four and eight bottles in its production.
Though Madewell didn't start using recycled plastics in its products as long ago as more sustainability-centric companies like Patagonia and Mara Hoffman, Second Wave marks the brand's second line to use these kinds of textiles, with the first being its Primaloft Puffer line last fall. According to an email from Madewell's Head of Design Joyce Lee, the collections signal a desire on the brand's part to "deepen [its] commitment to eco-friendly apparel."
This move towards making environmental sustainability a priority seems to be a company-wide one, with J.Crew Group having made it a focal point of its rebrand, most recently by partnering with Fair Trade USA.
See more pieces from Madewell's Second Wave collection below, then check out the full selection on madewell.com.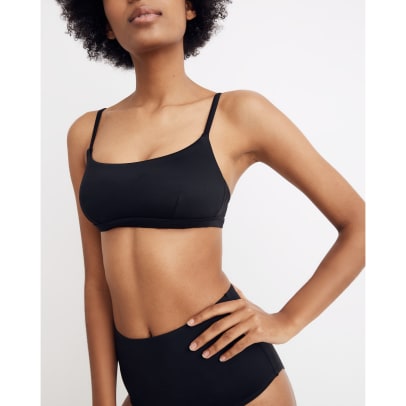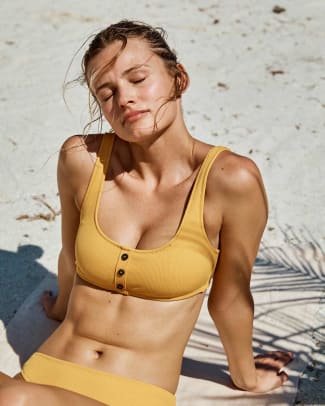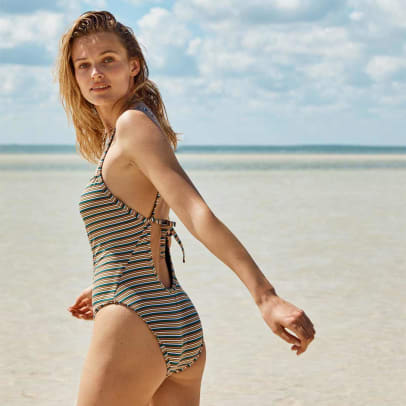 Stay current on the latest trends, news and people shaping the fashion industry. Sign up for our daily newsletter.