New #MyCalvins Campaign Features Kendall Jenner, Noah Centineo and A$AP Rocky
Post-Raf Simons Calvin Klein looks a lot like pre-Raf Simons Calvin Klein.
Having just parted ways with its Chief Creative Officer Raf Simons in December, Calvin Klein seems to be reverting back to its pre-Raf way of doing things. On Tuesday, the brand unveiled its latest #MyCalvins campaign, which calls to mind the sexy, celebrity-heavy imagery of the brand's ad campaigns in the seasons before Simons signed on.
Featuring Kendall Jenner, Noah Centineo, A$AP Rocky and Shawn Mendes among models like Anna Ewers and longtime Calvin Klein muse Lulu Tenney, the campaign is centered on young, social media-savvy celebrities that appeal to the next generation of consumers. Each star poses in Calvin Klein underwear in domestic settings — a bathroom, a kitchen — that give the images an intimate feeling, as though the viewer were alone with the subject in some private place. 
According to a release from the brand, the campaign is meant to reference a "coming-of-age concept" focused around "universal truths of curiosity, companionship, sexual exploration and the spirit of rebellion."
The campaign was shot primarily by Glen Luchford with a series of product-focused images by Tyler Mitchell yet to be released; both signal a departure from Simons's favorite photographer and longtime collaborator Willy Vanderperre. 
According to a release, the campaigns will run globally across digital platforms and in some outdoor locations and in print, with an emphasis on digital ads that will appear on the likes of Instagram, Facebook, YouTube and TikTok. Surely this latest marketing tactic will help the American house push logo'ed product and keep customers satiated as it sorts out finding Simons's successor.
See the rest of the campaign imagery below.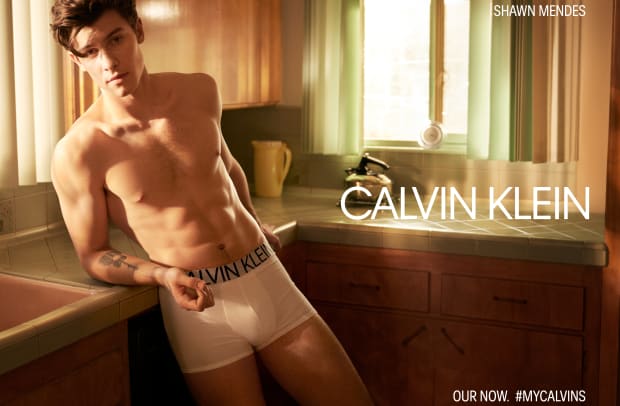 Stay current on the latest trends, news and people shaping the fashion industry. Sign up for our daily newsletter.