Get Ready for Ruffled Collars to Infiltrate Your Wardrobe This Fall
Time to put clowns on the moodboard.
Fashion week has been described as a circus time and again by the industry's old guard, especially in reference to the horde of photographers, street style stars and influencers that cluster outside shows. This season, a slew of labels including Brock Collection, Rodarte, Tory Burch, Prabal Gurung and Dior Haute Couture took that idea and ran with it all the way to their design studios. The result? A smattering of over-the-top ruffled collars reminiscent of clowns (or of William Shakespeare, if you prefer a more literary reference).
At Brock Collection, the motif manifested itself as a dramatic addition to ladylike floral coats and a gold top. At Rodarte and Tory Burch, all-over prints in a kaleidoscope of bright colors added to the maximalist neck silhouettes, though Burch's were slightly more straightforward. Prabal served versions in both loud color and simple white. And at Dior Haute Couture's Spring 2019 show, which was explicitly inspired by the circus and took place at the end of January, the neck ruffles were often paired with sheer fabrics that upped the sex appeal in spite of the more-than-modest necklines.
With this many brands on board already at the beginning of fashion month, we'll be surprised if this trend doesn't make the jump to the mainstream. To get a head start on styling ideas, take a peek at more runway examples in the gallery below.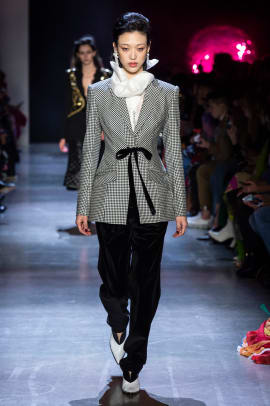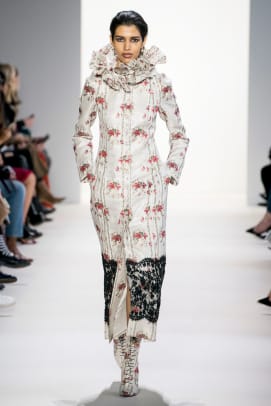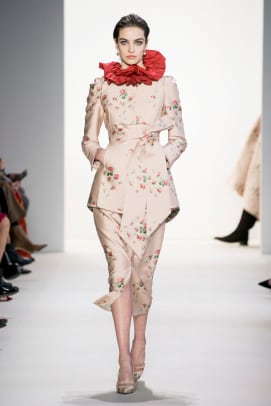 Stay current on the latest trends, news and people shaping the fashion industry. Sign up for our daily newsletter.